Drought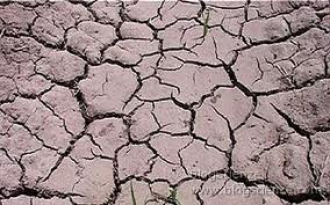 ''Damage caused by African heatwaves and the resulting drought in the countryside is extremely serious and for many zones in Italy we have asked that a state of natural disaster be declared and that reservoir dams be opened in order to urgently ensure emergency irrigation''.
''Due to a shortage of water and record heat, one third of corn production and half of those of soya and beets will be lost. There has also been a significant loss in the quality of hay, summer fruits, tomatoes and grapes, placing the fall harvest at risk. Cows are also producing less milk''.
''The consequences of the drought are being felt not only on the plains and in valleys but also at higher altitudes, where sparse snowfall last winter did not guarantee sufficient water for grazing lands''.
They sound like communiques from the battlefront, whereas they are examples of statements being issued to the press by the farm owners' association Confagricoltura.
I chose to quote them in full to stress how grave the situation is. While there has been drought in some regions, others have been battered by hail and devastating storms, as just recently occurred in Valle Isarco. A number of wine producers in Veneto, Tuscany and Puglia have told me that weather conditions have been so bad that they may not be able to harvest their grapes. If it does not rain in the next ten days this risk will become acute and, for the first time in Italy's history, the harvest  may not take place. Those who can are irrigating their crops despite the restrictions imposed by authorities. Since anything can happen in Italy, I hope the courts will close an eye, something that would be more than reasonable. This also because were irrigation to be stopped even for brief periods, the country can say goodbye to at least half of this year's agricultural production. I know that most readers of Doctor Wine are wine lovers who generally do not take much interest in questions like these, preferring to read reviews of wines and seeing their ratings. However, at  times like these it is important to support all of those, many of whom are wine-makers we know and love, who day after day are seeing all their hard work go to waste. Unfortunately, there is not much else we can do.