DoctorWine is back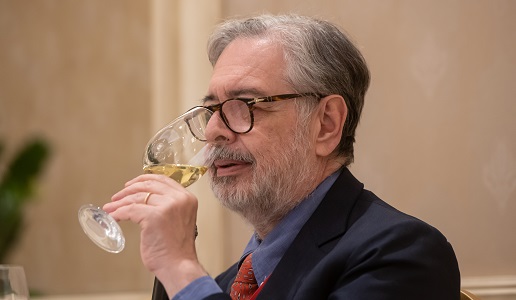 October has been a hectic month for DoctorWine and its editor-in-chief. After the presentations of our guide in Milan and Rome and Vinitaly Special Edition, at the end of the month we will present the guide in Stockholm and Copenhagen. And until then we will certainly not be just sitting around.
Let us say it again, the two presentations of the Essential Guide to Italian Wine 2022 went very well. Over 1,600 people took part in the tastings, some 3,000 streamed the awards presentation, we were able to organize 22 seminars at the Principe di Savoia Hotel in Milan, with over 200 wines tasted and discussed, and there were an equal number, if not more, offered at the Open Tasting that followed the seminars. In Rome, wines from 112 wineries, more than 300 in all, were offered to over 600 participants. This took place at the Spazio Novecento venue in Rome's EUR district, a truly lovely place where we could stage the event respecting all the existing regulations. We thank all those who attended and have supported us.
A special thanks goes to the DoctorWine team, small yet compact, who literally gave all they had to overcome every obstacle, making it possible to organize what may have seemed unimaginable. Just those seminars, for example, which were held in four different rooms and scheduled a half an hour apart, saw all the glasses filled before people even sat down. And each seminar had 35 to a maximum of 52 participants.
Give or take, this means we filled around 8,000 glass over a day and a half, involving some 200 cases of wines delivered to the various rooms, according to the seminar in question, and after each seminar all the glasses were removed, the rooms were sanitized, put in order and clean glasses filled for the next seminar. For each hour of lesson, at least two were needed for preparation with maniacal effort to be on time. In the end, everything went well and we came out exhausted yet happy to have pulled it off.
And it's not over yet, that would be too easy. October 17-19 we will see us at Vinitaly Special Edition with our stand, Pavilion 6 C9, where we will offer over 70 wines from an equal number of producers that will be available from a Wine Emotion wine dispenser to those who come to visit us.
Then, on the 19th, I will be connected through a live feed with Authoctona, an event to be held in Bolzano and for which I chaired the tasting panel that picked some 15 wines, for an equal number of categories, for prizes. The panel was composed of some of Italy and Europe's top wine tasters.
This will be followed by Taormina Gourmet, October 21-25, which will have events and tastings, always with the participation of yours truly acting as conductor in some cases.
And then, on October 25th in Stockholm and 27th in Copenhagen, we will present the English edition of our Essential Guide together with a group of producers who will introduce their new wines to a public composed for the most part of sector operators and the specialized press.
October will thus be a hectic month and I must confess that, when it's all over and if I come out of it alive, I'm going to take a nice long weekend off to relax. What this all shows is that our restart is up and running, with all the care and precautions necessary. And it means that the world of wine is also starting over, a world that strives on interaction and direct contact with wine lovers. And all this means that DoctorWine is back!