Barolo and Brunello 2014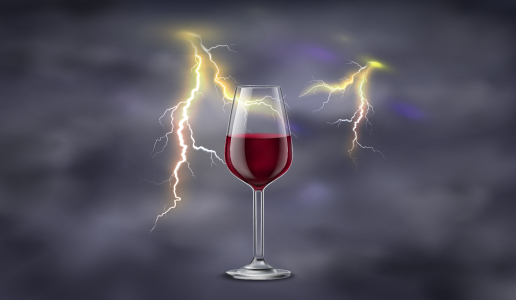 An analysis of vintage 2014 of two great Italian reds, Barolo and Brunello di Montalcino, underscores the difference between these two wines.
The area of Barolo was for years the feather in the cap of Italian wine with its research, attention to the vineyard and well-organized wineries making this appellation world famous. It was a place full of wonderful people who, following their own productive identity, brought themselves to the forefront and made them the driving force behind an Italian wine renaissance. Thus momentum began to wane towards the middle of the previous decade even if it continues to provide us with some fantastic wines. What this means is that, while there are some outstanding producers, the area lacks that extra gear that had placed it in the vanguard.
Barolo 2014 is a below par vintage (with the exception of a few wines), as I have said before, nevertheless, the bottle price has risen (for the better-known producers) while the price of bulk wine has remained stable ande the price for vineyards has skyrocketed. In order to understand why this is, we need to look at some facts and figures (data from the producers' association). Producers themselves admit that 2014 was a difficult year and one they hope will not be repeated. The harvest from 2,067 hectares of vineyards produced 12,745,000 bottles, down from 13.9 million in 2013 which was considered a good year, while the 2012 harvest, a hot year producers were happy with, produced 13,286,000 bottles. Thus 2014 saw a production drop of around 9%. Keep in mind that the density in Nebbiolo vineyards is never high due to the fact that the first buds of this varietal are not fertile. In regard to the weather during the period between September 15 to November 15, the most important for the harvest, saw 30 days of rain, 16 of thick fog and temperatures that rarely rose above 20°C, which helps explain why producers did not love this year.
We recently had the opportunity to taste Brunello di Montalcino 2014, in tastings that followed events like the Barolo-Brunello one and other tastings in wineries, those at the end of January at the Producers' Association and finally the Benvenuto Brunello event. Leaving aside the fantastic exceptions, the organoleptic comparison between the two wines was merciless with the average quality of Brunello far superior. To help understand why this was, we asked the Brunello producers association for some information regarding the bottling of vintage 2014. Production was down 30% at least, with many producers opting not to bottle wines from single vineyards, the cru, and using their grapes to make the more generic vintage wine. Brunello production should work out to be 6.5 million bottles, compared to 10.5 million the previous year. Vineyard land in Montalcino is similar to that of Barolo, 2,100 hectares, while he vineyards themselves have a higher density not having any problems with the first spouts. The weather between September 15 and October 15, a long harvest period for Sangiovese, saw 13 days of rain and two of dense fog, while temperatures here also rarely rose above 20°C.
Based on this comparison, can we surmise that Brunello producers are more enlightened and limited production in order to offer consumers only the best from a difficult harvest? The fact that such an awareness exists on the part of Montalcino producer has been evident to the foreign press for some time with greater attention paid to the Tuscan appellation, which after years of playing catch-up now seems to appeal more to markets, consumers and the media. This reversal made me smile when I think back how I used to bring bottles of Barolo to Montalcino for my producer friends to taste to demonstrated how behind they were. Maybe the time has come for some Barolo producers to go a check out what is happening in Montalcino. A nice thing about wine is that there exists a healthy curiosity between producers.