Who is a sommelier?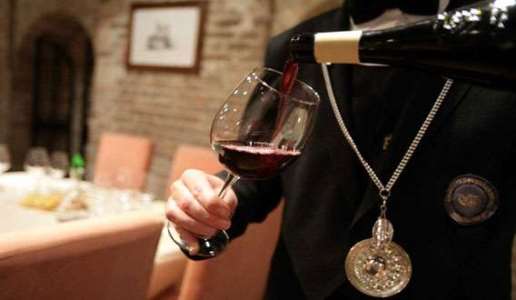 In Italy, the term "sommelier" has by now become a generic one for someone who is a wine expert/wine lover and no longer just applies to a professional working in the restaurant and hotel sectors.
A few days ago, on my return from the "sister" events Nebbiolo Prima and the Grandi Langhe held in Alba, I listened to a follow-up radio interview with Matteo Ascheri, the President of the Consorzio del Barolo e Barbaresco producers' association. One of the questions asked of him regarded how many sommeliers had been invited to take part in the events, with sommelier meant to mean everyone: journalists, bloggers and sector operators as well as actual working sommeliers.
This is something that could only happen because in Italy, and only in Italy, the term "sommelier" defines a "wine expert" and no longer has the classic definition applied to a professional wine expert, which is still the case in France, Britain and the United States where it only refers to the person responsible for wine or serving as a consultant in wine bars, restaurants and other public establishments.
A British Master Sommelier once told me how shocked he was to learn there were so many sommelier associations in Italy, with AIS (Italian Sommeliers Association) being the most important, and that there were almost 60,000 sommeliers in the country, while in Britain the number as not even a 30th of that sum. However, in Britain that title is reserved for those who effectively operate in the sector, work in restaurants or serve as buyers or consultants.
This is not the case in Italy even if initially, AIS was founded in 1965, it was. But then, towards the end of the 1980s, the traditional difference between a "professional" or working sommelier and those who were considered "graduates" of sommelier association course was eliminated. My membership AIS number was 531, given to me back in 1979, and I was considered a simple association "graduate" even if I had already published some articles about wine at the time.
Today, the courses and events held by all sommelier associations are no longer reserved for professionals but open to all those who are interested in wine. This means that a teacher, a lawyer, bank employee or real estate agent, just to cite some examples, can claim to be a "sommelier" even if they have no intention of working in a restaurant or acting as a consultant in drawing up a wine list. Let me be clear, there is nothing wrong in this. The spread of wine culture through courses open to anyone has certainly been very positive and sommelier associations have played a key role in doing this.
The only observation I would like to make, with all the respect and consideration I have for that world, which I myself has been a part of for 40 years, is that the fundamental role of a sommelier school is that of training sector professionals and this should not be forgotten. I do not mean that we should go back to the old separation between "professionals" and association "graduates", only that I would like to see specific courses offered for those who effectively intend to work in the sector and to see more sommeliers working in Italian restaurants, hotels, wine bars and so on.
And this because while we may number 60,000, I see less and less working sommeliers, who are perhaps too few in number.