Tolerable defects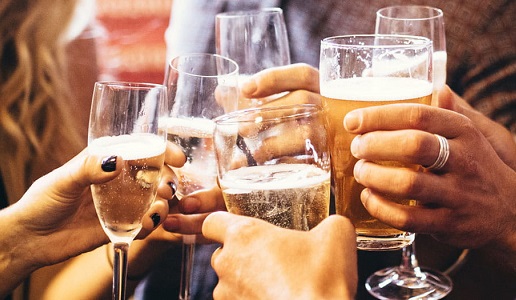 One could say that every generation has its defects. Over the years, the ways to approach wine change, also due to factors different from those strictly organoleptic. What obviously cannot change is quality.
Fabrizio Pagliardi, the owner of Osteria Barnaba in Rome, is very good at selecting wines and is an intelligent fan of the so-called natural wines. He recently posted an observation on his website that made me think and which I totally agree with. He said that the tolerance young wine lovers have towards Brett (Brettanomyces) today is greater than what we of an older generation had. And this is perhaps due to the fact many of them ventured into the world of alcoholic beverages starting with unprocessed sour beer, which at times give off such aromas, and so they are used to not consider these aromas as a fault but only a minor Brett flaw.
For sure, est modus in rebus and I have no doubt that he had any intention to defend wines that are undrinkable because they are too rustic or made using methods are, to be kind, are a little too naïve. However, the concept of "tolerable defects", also in my view, should be addressed with less bias and taking into consideration the fact that many young people who approach the world of wine have their own "rules of engagement" which are different than those that existed before. What's more, a significant part of the so-called natural wines, those inspired by eco-sustainability and biodynamic philosophy, are decidedly improving in quality.
I recently tasted almost 200 samples of wines offered by the organic food chain NaturaSi, which markets eco-sustainable food and wine products, and I encountered some notable and very positive surprises. Some of the wineries and wines I already knew, like Olianas, La Raia, Passione Natura of Valle Reale and La Cappuccina, but there were others I didn't and I was very impressed by the fact that today there are fewer of those wines that seem a bit folkloristic, again to be kind. This is undoubtedly good news for consumers, above all, but also for the world of wine that is beginning to understand that environmental sustainability, and the green transitions it necessarily entails, are not arguments limited to a world of the "natural chic" but refer to concrete needs that must be dealt with, and the quicker the better, by the world of wine and beyond.