The varietal is not everything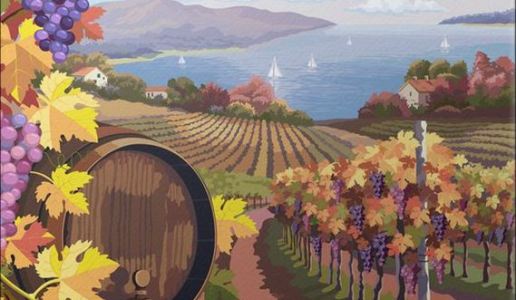 The varietal is often considered more important for a wine than the territory, vine cultivation system, winemaking method and tradition.
I don't know how many times I have spoken and written about when, years ago, Madame Lalou Bize Leroy – the legendary Burgundy producer and co-owner and president of Domaine de la Romanée – visited the Gambero Rosso press room for an interview.
My first question was: "Madame, you are undoubtedly one of the greatest interpreters of Pinot Noir…". She abruptly cut me off and said: "There's a misunderstanding. Pinot Noir is made in Oregon, Alto Adige and even in parts of New Zealand. I make Romanée Conti, La Tache and Richebourg. Of course, I use Pinot Noir but there is a big difference.".
Hers was a lesson I will never forget because she was absolutely right. And it is a lesson that comes to mind when I hear producers, critics and even some enologists define their Barolo or Brunello or Chianti Classico as "Nebbiolo" or "Sangiovese", as if the characteristics of their wines derived primarily from the varietal and not the territory, vine cultivation system, winemaking method and tradition. In other words, from the "terroir", which is a humanistic and holistic term that is not simply related to the type of soil, another simplification one often hears.
It is not always true, even if it often is the case, that a traditional varietal is more suited to a particular vineyard or sub-zone. In Tuscany, many are convinced that Sangiovese should always be the preferred choice. But this is not true. It is not true in Bolgheri, for example, where the soil of sand and gravel are better suited for other varieties, like Cabernet Sauvignon and Syrah, and where there is clay even Merlot. Local pioneer Mario Incisa della Rocchetta considered Canaiolo better suited than Sangiovese to make a great wine from his vineyards. The centuries-old tradition in Carmignano calls for blending Cabernet Sauvignon with the Sangiovese. And even in some areas of Chianti Classico, Merlot is blended in with excellent results, like L'Apparita from Castello di Ama or La Ricolma San Giusto a Rentennano. For sure, more often than not Sangiovese produces excellent results and the use of traditional varieties is almost always the best option.
It is important to remember that the concept of "territoriality" is not simply a question of selecting a varietal and using always and only that one.
"Single-grape" or varietal wines are a fairly recent phenomenon. The more historic wines were almost never made from a single grape. This was even the case for Barolo or Brunello, before the DOCG regulations took effect in 1980, and they almost always and traditionally had a tad of Barbera in the first and Canaiolo and Colorino in the second, which were present in the vineyards for centuries.
These considerations are not popular today when the trend and slightly ideological approach often risk us forgetting Italy's more authentic winemaking history. This being the case, setting the record straight is a good thing every once in a while.