The nuances of Sauvignon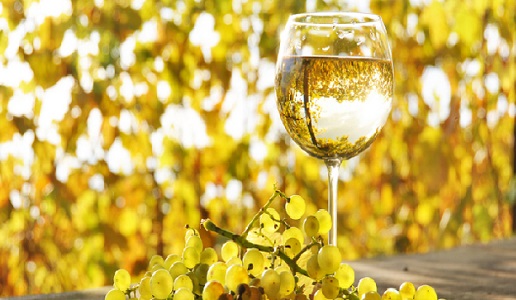 More than other varietal, given its very distinct expressive potential, Sauvignon always sparks a very lively debate in regard to the relationships between the varietal and territory and between the different winemaking styles.
Few white grape varieties and, in fact, few varietals at all divide wine lovers as much as Sauvignon. There are different reasons for this but they are essentially focused on the characteristics of the varietal and the terroir, as well they should be. This because Sauvignon today is found in vineyards around the world: from zones in Bordeaux, the better-known in Italy, especially in the northeast, being Sancerre and Pouilly sur Loire; to Austria, in particular but not only, in Stiria; then there's New Zealand, especially Marlborough; and, finally, Australia, California and Chile.
The different origins and different winegrowing and winemaking methods have produced many different nuances in the various versions and at times this has led winemakers to employ very daring winemaking techniques in order to obtain resounding results, especially in regard to aromas. And this is because Sauvignon has a very distinct expressive potential, one which allows the so-called "aroma trailblazers", employing certain methods, to create very particular and recognizable aromatic profiles. This, in turn, has sparked infinite debates between those who maintain that if a varietal has a certain potential then it is right and opportune to bring it out, and those who argue that, on the other hand, using invasive methods represents a kind of winemaking travesty that highlight traits that have little to do with the grapes terroir and a great deal with research towards achieving commonplace and standardized characteristics.
This all stems from the question of how to produce odorous substances like thiols and in what quantity and how all this alters a wine's origin. From a more technical point of view, this means using cultivated and targeted yeasts and enzymes to eliminate those polysaccharides that prevent the thiols from expressing themselves aromatically. This is at the center of a winemaking process that was developed several years ago above all in New Zealand. Furthermore, it involves a more Bordeaux-esque vision of Sauvignon, one involving the use of small barrels and a more "reduced" winemaking method, one more typical to the Loire and Stiria, in particular, and used in legendary wineries like those of Tement and the Cotat brothers. In New Zealand, the most common style is one in which the traits of the varietal prevail above the others. This to the extent that there now exists a very precise type of Sauvignon that has met with great success on an international level but one which terroir "purists" turn their noses up at.
In Italy, as always, there is a bit of everything. There are some excellent "reduction" Sauvignon like Rachtl from Tiefenbrunner, The Wine Selection of San Michele Appiano, Quarz from Terlano in Alto Adige, Piere di Vie di Romans, Tiare and Zuc di Volpe in Friuli and even the surprising Enos from Montauto in Maremma. Then there are the more neo-Bordeaux-esque wines, maturing in wood, like Lafoa from Colterenzio, Ronco delle Mele from Venica and Gaja's Alteni di Brassica from Piedmont.
For sure, there are very many nuances and many elements that intermingle in the various interpretations. And it is clear that the debate between varietal and terroir, between different winemaking styles, will spark infinite discussions, with positions that will often seem irreconcilable.
The opening picture is taken from the blog https://www.ontapblog.com/