The last Breg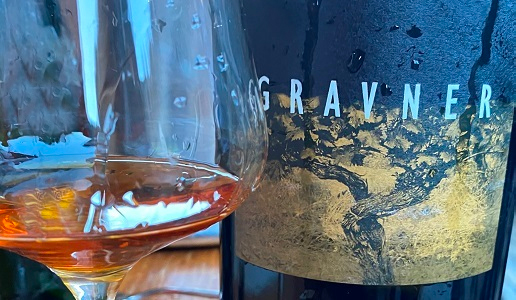 With the newly released vintage 2012, Josko Gravner's great macerated wine makes its exit. Josko has decided to no longer produce it, leaving all of us a little orphaned.
With the marketing of vintage 2012, the era of Josko Gravner's Breg comes to an end because that year he decided to stop producing it. Breg, once called Vinograd Breg, is a wine made with a blend of Chardonnay, Sauvignon, Riesling Italico and Pinot Grigio grapes cultivated in a single vineyard and harvested at the same time. Beginning in the second half of the 1990s, fermentation took place on the skins and a few years later Gravner began to use buried Georgian amphorae to macerate the wine for up to seven months to then mature it for seven years in large Slavonian oak barrels.
But the history of Breg, or better Vinograd Breg as it was initially called, is older than that and dates back to at least the early 1980s, when Josko began to make it using methods that were very normal for the time: fermenting the wine off the skins and maturing it in steel vats. After a few years, he started fermenting all his white wines in barriques, this until Gravner thought it best to return to their roots and the traditions that best represented them. Through all these changes Breg, which for a couple of years was called Bianco Gravner, changed completely and became one of the very first orange wines in the modern history of Italian winemaking, proving that fermenting mostly white grapes (with the exception of Pinot Grigio) on the skins like a red wine could produce extraordinary wines.
For sure, calling it Bianco Breg, as Josko did, was a bit of a stretch, since the wine was anything but white. It has a copper color from the presence of Pinot Grigio as well as the long maceration. The bouquet has an incredible complexity and, if you taste it with your eyes closed, it definitely seems more like a great red than a white wine. Nevertheless, it has always represented the alter ego of Josko's Ribolla Gialla, which is also macerated but decidedly more white than Breg.
The question thus arises of why Gravner decided to no longer produce this wine and went so far as to uproot the vineyard, vinograd in Slovenian. The answer is simple: he decided to dedicate himself to only two varietals, Ribolla Gialla and Pignolo. "It is very difficult for me to make more than two wines," he has always said, "and so I thought it right to limit their number and dedicate myself to only two grape varieties".
His decision was a serious and respectable one even if with Breg will go many memories of a truly extraordinary adventure. The final vintage, 2012, has just reached the market and is a way to exit the stage with a standing ovation. A great Gravner wine with a touch of regret.