More pots and pans and fewer stars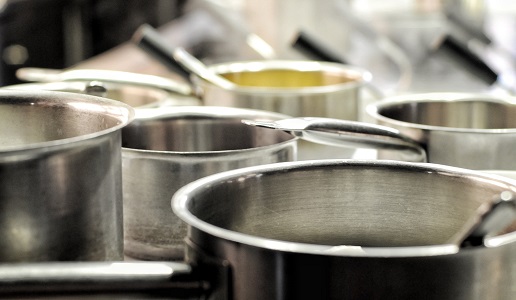 Long live family-run trattorias and their simple yet sound and territorial cuisine, where the owner and chef – often the same person – are always present.
The reliability of any activity offered to the public is based on the simple rules of organization, thoroughness and constant supervision by those responsible for each sector and activity.
In the world of quality restaurants, those with a distinct artisanal component, the owners, chefs or restauranteurs have, for me, the duty of supervising each and every phase, from buying the food to preparing and serving it.
From expensive, star-studded restaurants to family-run trattorias, it is fundamental to offer a service that is consistently valid and respects not only clients but also staff. At an haut cuisine restaurant, where the chef is a celebrity, the high cost is also determined by his presence because aside from being the creator and executor of exclusive dishes, the fact that at the end of the meal he or she comes out to greet the clients is a fundamental part of the show. However, should the chef not be there, due to other commitments be them for TV shows or private catering, those going to the restaurant do not get a discount on their check.
Any professional evaluation of this or that chef must thus, in my opinion, be based on the assiduity with which he or she personally oversees the running of the restaurant, which is equally as important as respect for the client.
More pots and pans, in the sense of focusing on the food and service, and fewer rating stars has a certain ring to it. And it is one of the reasons why as of late I have been more attracted to family-run trattorias than those fancy places with Michelin stars. The food may seem simple but it is also very sound and territorial, with a wine list that may be limited but is reliable and not inflated with "excessive" wines, while the cost is affordable and the service friendly and cheerful.
I am sure many of you feel the same way and love and appreciate trattorias. I, personally, am getting fed up with all these "celebrity chefs" who are often never around due to other commitments and who have unfortunately forgotten that pots and pans are more important that having stars or being a star.