In this world of bloggers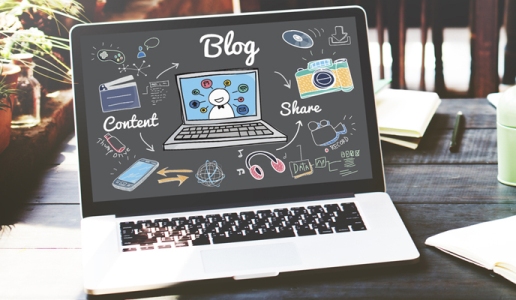 Those who have serious blogs dealing with wine or food should distance themselves from less serious bloggers and work together to set clear rules, oversights and precise and legal sanctions to govern their activity.
The word blog is a contraction of the English term web log. Real blogs are written by one or more people who post their experiences on a website. Thus not everything dealing with information on the web can be defined as a blog. We at DoctorWine are different and write about things other than just strictly our experiences and so we cannot be defined as a blog. DoctorWine, if it has to be defined, is a "web wine magazine" or "webzine". Intravino, on the other hand, can be defined as a blog, even if it is a collective one, and we take this occasion to compliment them on receiving an award from Corriere della Sera. Alder Yarrow produces a blog, Vinography, which is one of the world's most influential wine blogs, while even Franco Ziliani's Vino al Vino is a blog. This demonstrates how there exist totally respectable wine bloggers who are technically prepared, intellectually honest and fully capable to writing an interesting diary that is useful for those who read it.
However, the world of bloggers is also composed of people who are much less transparent, less influential and who, in the absence of rules governing blogs, improvise and present themselves to the public, as well as wineries, as possible influencers, people who basically are channels for advertisement, at times even in a subliminal way. They do this in exchange for cash or simply invitations to events or bottles of wine, which magically end up on eBay. Rotten apples obviously exist in other sectors and I in no way which to discredit the whole sector of wine bloggers, many of whom, as I said before, are top professionals.
What I mean is that while there may be "something rotten in Denmark", this does not mean that all of Denmark is rotten. In my view, those who produce serious and valid blogs, in this case dealing with wine and food, should work to set themselves apart and collaborate to clear up a situation that is currently confused to say the least. This can be done by adopting regulations and oversights as well as precise and legal sanctions should they be violated.
This does not involve imposing a gag on anyone but only to keep crafty bloggers, as I have referred to them in the past, from ranting on the web unscrupulously. My father always told me that the difference between a child and an adult is the capacity to assume responsibility. And so it would nice to see those who write something take responsibility for what they write. And should they make "false and misleading" claims, or present fake news as is popular to say today, then they should be punished. Beheading may be a bit extreme but a fine would do, especially if it turns out that bottles they were given have been sold illegally or under the table as sometimes occurs.
I've heard a lot of talk on this subject but have yet to see any effective measures adopted. And State that claims to protect its citizens should make this their top priority, even in a sector like ours.
Related Articles