Imaginary Burgundy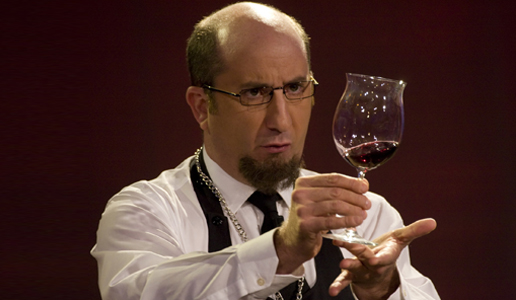 There are certain idiosyncratic characters who drop names of Burgundy wines and cru in an attempt to pass for wine experts.
In 1975, Vittoria Ronchey wrote a visionary novel e titled "These Kids, Imaginary Marxists". It was about the youth of the time and how many, who today would be defined as gauche caviar or radical chic, declared themselves as Marxists but who were anything but.
In the small world of wine lovers, Marx has been substituted by Pinot Noir and Capital by the writings of bloggers and experts on Burgundy wines. In regards to Italy, this is really very strange because although it might seem "cool" or "trendy" to be interested in and show off knowledge about Burgundy, the fact is only 0.4% of Burgundy exports are to Italy. That is less than a tenth of exports to Belgium or Switzerland.
Despite this, Italy is full of characters who define themselves as great experts on wine and Burgundy in particular. This does not mean that there are not authentic experts in Italy, people like Armando Castagno, Gianni Fabrizio, Giancarlo Marino and even "our" Dario Cappelloni, for example. But there is also a slew of idiosyncratic characters who drop names of Burgundy wines and cru but who I suspect have only seen them on some website that sells wine online.
I have by this point adopted a strategy when someone tries to talk to be about Burgundy. I ask them to name at least the Grand Cru of Côte de Nuits, as a kind of test. If they can do so, which is rarely the case, they we can talk, otherwise I will change the subject to something they may know more about.
I remember how years ago, on a visit to the winery of Eric Rousseau, it was clear how he was fed up with people who wanted to meet him without knowing anything about his wines. And so he asked me and Silvano Prompicai, my travel buddy when I go to Burgundy, to put in order of importance six glasses of wine in a blind tasting. The wines ranged from Gevrey Chambertin Village to Chambertin and included Clos de la Roche, Charmes Chambertin, Clos St. Jacques and Clos de Beze. We did as we were asked and although he never told us how close we were, we were allowed to continue our conversation and visit. I realize that this may all seem unpleasant but there are many people who try to pass themselves off as great wine experts without being so and when they meet someone who really is one, then things can, indeed, get unpleasant.
Getting back to Burgundy wines, sometimes they can be exceptional but all too often they can be very disappointing. And it is for this reason that one needs to know their stuff in order to differentiate between the two or risk paying a high price for bottles that are worth less than a normal red from a minor area in central Italy The problem is that big spenders from Asia have entered the market and prices have skyrocketed for Burgundy reds and today a simple Village 2016 from a prestigious producer costs, at the winery, more than 60 euros. This translates to more than double in an Italian wine shop.
Forget about a Premier or Grand Cru wine, they now cost a fortune. And so it is easy to foresee that the 0.4% exported to Italy will decline even further and Burgundy wines will become "imaginary" wines.