Hooray for Barnaba!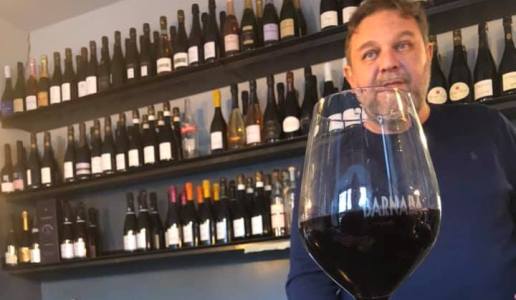 In a post on his Facebook page, Fabrizio Pagliardi, the owner-operator of the Barnaba wine bar and restaurant in Rome, clarified his position on "natural wines", one which we totally agree with.
Fabrizio Pagliardi is one of the most intelligent and professional operators in Rome's wine scene. For years he has had the famous Barrique wine bar in the city's Monti district and, more recently, he opened Barnaba, a restaurant and wine bar on Viale Aventino, where he offers an appealing and "popular" cuisine along with a selection of "eco-sustainable" wines.
A few weeks ago, he explained his wine philosophy in a post on his Facebook page which I found to be illuminating and that echoed views that I, too, had expressed in a past editorial. I republish his post here because I totally agree with him and because I want to underscore, once and for all, that neither I nor DoctorWine are against those who produce wines in a way that respects both the environment and the health of the consumer. Anyone who thinks otherwise has forgotten the many prizes we have awarded to people like Saverio Petrilli, Paolo Vodopivec, Damjian Podversic, Alessandro Dettori, Marco Casolanetti, Josko Gravner, Francesco Valentini, Giovanni Montisci, Benjamin Zidarich, Sandi Skerk and Moreno Petrini.
Needless to say, in the world of the so-called "natural wines", I and we have our preferences and we express them as personal points of view in the interest not only of those who read them but also of those producers who should not be confused with others who sometimes turn out imprecise and even defective wines. Fortunately, they are increasingly fewer in number.
Here is Fabrizio's post: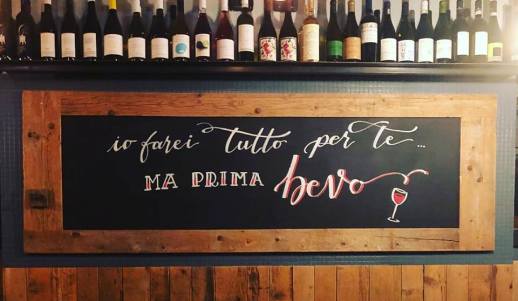 "At Barnaba we find ourselves being pressed for 'wines that stink a bit'. By pressed I mean requested continually and daily and the term used is, in fact, 'stink'.
There would appear to be some kind of misconnect, one that bothers me because at Barnaba there are no and never will be wines that stink.
Barnaba's selection is the result of a process that began ten years ago and that has no end in sight, with wines that continually come and go without any permanent, untouchable or 'holy cow' wines to respect. The wine list is strongly focused on small, craft producers and ecological and ethical cultivation methods, the vast majority of which classify as so-called "natural wines" but without any ideological baggage.
If a skilled craftsman in a sustainable way produces territorial and expressive wines we like and bottles them perhaps using a bit of sulfur or if they felt it was useful to use selected yeasts, we will put them on our list just the same. We prefer sulfur to excessive acetaldehyde or malodor. We do not support good intentions and lovely stories if we do not like the wine or if it is defective beyond what we consider tolerable. If you find we do not have a recognized natural wine on our list this is probably because either we did not like it or we selected a wine we liked more.
We shy away from taste conformity, whatever the taste may be. Macerating whites or carbonating reds can represent conformity just as or even more than the use of barriques. Some of the wines we sell have defects and we know this but consider them to be tolerable or, in any case, not as important as the wine's expressiveness or the pleasure it gives.
The presence of foreign wines on our list is another story. They were chosen following the same guidelines but we selected and imported all of them ourselves. We did this to offer our customers something different and not be conformist. Here, again, you may not find producers you would expect or those everyone is talking about but we think it is more interesting this way".