Drinkable and opulent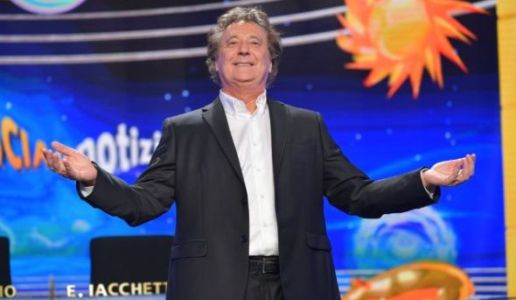 Even the satirical TV show Striscia la Notizia is making fun of winespeak, with Enzo Iacchetti playing with certain terms that are more like clichés.
Winespeak strikes again. After the exhilarating performance of Antonio Albanese as a sommelier, now Enzo Iacchetti , co-host of Canale 5's satirical TV show Striscia la Notize (Dig into the News), is making fun of such terms as "drinkable" and "opulent". These are among a slew of definitions that have become laughable but are still used by some who are unaware of the humor. To this list we could add "generous", like the wine in Mascagni's Cavalleria Rusticana, or "solid backbone", which Veronelli invented, just to make a point.
There are definitions, expressions and clichés that seem old hat and rhetorical and at best make one smile. Of course, there exists a modern rhetorical vocabulary composed of trite terms and clichés that are often used by wine lovers. "Vertical", "mineral", "natural" and "gastronomic wine" are terms and adjectives that are what they are with vague meanings allowing them to be used for subjective purposes. And, in fact, they are used in a way like passwords to show that one is informed, to add "clout" to their own opinion or to a certain wine.
Seen from the outside and by people not necessarily involved in the world of wine, people who use such winespeak may appear somewhat obsessed. This is not, however, something limited to the wine world. There are great music lovers, for example, obsessed more with the composition of rock groups or jazz combos than listening to the music itself. While these are innocent perversions, they are like looking at the finger pointing at the moon rather than at the moon itself. In the end, using such "speak" does little to legitimatize one as being particularly expert in the eyes of others.
So we in the world of wine should just sit back and enjoy being made fun of by Iacchetti and perhaps even take a good inside and laugh at ourselves.