Deplored Merlot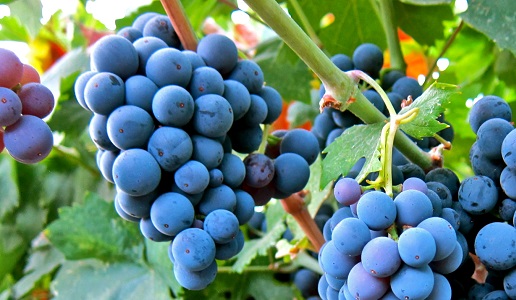 Many wine experts consider Merlot to be a commonplace and predictable wine but this is not true.
After the film Sideways came out in the United States in 2005, wines made with Merlot became the target of a campaign of degradation. The protagonist, Myles, played by Paul Giamatti, at a certain point makes a very heavy comment about that wine. "If anyone orders Merlot, I'm leaving. I am not drinking any f**king Merlot".
Since then, but already among many wine lovers, people began to distance themselves from certain wines and Merlot lost the favor of many experts of refined wines, who considered Merlot wines to be "too eager to please", "pandering" and "commonplace", in the best of cases. For them, these wines were "jammy", "standardized" and not very interesting because the varietal overshadowed origin and terroir. Anyone who liked Merlot was considered to be "uncool", someone who was content with predictable characteristics and who, basically, had common tastes and a superficial knowledge of wine.
All this originated, more or less on purpose, in reaction to a position that Robert Parker had years earlier, when he exalted, as no one had before, Pomerol wines, which are made for the most part of Merlot. He even gave them higher ratings than the more famous wines of Haut-Medoc, which have a lower percentage of Merlot than of Cabernet Sauvignon and Cabernet Franc. According to Parker, Pomerol was more suitable to the palates of his readers, as well as his own. This because they were less tannic, more comprehensible and could be consumed without needing to be aged and this justified their high ratings. Of these, Petrus was already famous but other Pomerol like Le Pin saw their popularity and prices skyrocket in an astonishing way.
The question thus arises, for me, what is the correct or at least reasonable approach to evaluating Merlot. First, perhaps, certain aspects should be cleared up. The first is that, contrary to what many may think, Merlot is a varietal that deeply "feels" climatic and soil conditions. It loves clay soils, climates that are not too hot and ripens earlier than other red wine grapes. In Pomerol, it was cultivated for the most part by small producers who did not have the space necessary to age wines and financially did not have the time to invest in aging because they needed a quick turnover in order to make ends meet. Thus it can be considered the most "farmer" wine in Bordeaux.
Paradoxically, these characters are why it has become so widespread around the world. In Italy, it is cultivated in Friuli and in Veneto, while it has been present in Trentino Alto Adige for at least a century and it can even be found in central Italian regions. Gino Veronelli referred to a Merlot di Spello in his 1969 Guide to an Enjoyable Italy, Merlot di Aprilia has had a DOC classification for some 40 years and Montiano has been successfully produced for 25 years. There are some great Merlot in Tuscany like Masseto, L'Apparita. Redigaffi, La Ricolma and Nambrot that are anything but "commonplace", "pandering" or "jammy".
The reality is thus far more complex than Myles would have you believe in the film. And although there are some badly made wines, which can exist almost anywhere and not just made from Merlot, there are some truly outstanding Merlot wines that are "territorial", "original" and not at all standardized. In California, there is the one from Duckhorn's Three Palms Vineyards, north of in Calistoga in the Napa Valley. Should you come across a bottle, even if it is expensive, try it and you'll see that the bias against Merlot is totally unjustified.