Delicious wines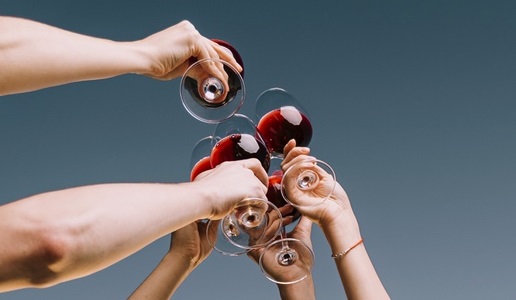 These are wines that are immediate, pleasing and represent a territory in a simple and understandable way.
During a tasting a few weeks ago in Verona, staged in preparation for 5Stars – The Book, an initiative by Stevie Kim in collaboration with Vinitaly International and the Italian enologists' association Assenologi, a term was used that particularly stood out. It was the definition a "delicious wine", which also refers to a wine's "deliciousness". It was basically a succinct term to define those wines that are not particularly complex but are very representative of a varietal or a type of wine, one that is easy-to-drink, enjoyable, immediate and that does not cost too much.
"Delicious" wines have no pretense, are affordable and, at the same time, are well-made from a technical standpoint. Its producers can be both a large producer or a craft winemaker. This mattered little at the tasting because it was blind and so no one knew who made the particular delicious wine.
Thinking back to all the wines tasted for this year's Essential Guide to Italian Wine, I realized that many of them were, in fact, delicious wines and some even truly surprising. One of these I tasted at the Oste Scuro in Verona, a formidable restaurant with a wonderful wine list. This included a page dedicated to Soave Sereole Bertani, a wine that can easily be found in supermarkets at a very reasonable price, for which there was a vertical selection dating back to 2005. I selected the 2015 and I must confess that I would never have imagined to find it so intact and in form. I then, obviously, compared it to the latest vintage available, 2019, and the term "delicious wine" immediately came to mind.
More or less the same happened with a Schiava 2019 Gumphof, a Susumaniello OltreMe 2018 Rubino, a Dolcetto d'Alba 2019 Fiorenzo Nada, a Lacrima di Morro d'Alba 2019 Velenosi and a Sicilia Nero d'Avola 2017 Morgante, as well as with a Falanghina del Molise 2019 Di Majo Norante, a Lugana Orestilla 2018 di Montonale and with a Chianti Classico Vigna Doghessa 2018 Nittardi. These are just a few that have particularly impressed me in the recent past and there are many more that could be cited and maybe you readers can suggest some.
They are all "delicious wines", pleasing and not too expensive and which vanish in the glass quicker than one would imagine. And in the end, this is what really matters and could be of interest to the many who seek wines that are immediate, pleasing and represent a territory in a very simple and understandable way.