An annual report on Italian wine and much more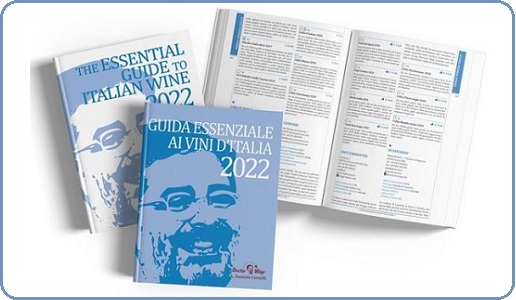 It's true, we say the same thing every year, what we seek to do is offer you the right key to interpret the work we do. Our Essential Guide is a guide with prizes and ratings but it also has texts to read and suggestions to follow in order to discover not only wines but also people and places.
The work of our editorial staff on our Essential Guide to Italian Wine 2022 wound up several weeks ago after months of tastings and visits to estates followed by writing reviews, inserting files into our database, correcting the galleys and laying out the pages. This is because much of the work involves the latter aspects and not just tasting and assigning ratings.
For me, including those with various publishing houses, this is the 33rd wine guide I have been involved with and perhaps I hold the record in Italy for this. After all these years, what is clear to me is that each time it is an endeavor that involves a full examination of Italian wine, far more than just awarding prizes and giving ratings, which are also important and useful if they help make the subject matter more understandable and underscore the merits of the many people involved in wine production in Italy.
In regard to our publication, the introductions to the regions and the presentations of each winery tell you about those responsible for their wines, where the vineyards are situated and offer information of every kind that goes beyond just an evaluation of a wine. This is what brings it all together, what makes it a guide, for sure, but also a book you can read and that may inspire you to go and visit these estates, above all those that also offer hospitality accommodation.
Almost all the estates offer on-site sales, many have hospitality structures, some even have authentic restaurants, including a few that have Michelin stars. And they are almost always situated in lovely locations, from where it is possible to visit nearby medieval towns or see Renaissance masterpieces or Roman ruins, places that, in any case, offer incredible landscapes embellished by the presence of the vineyards. It is my intention and that of all those who collaborated on its completion that this guide be all this.
It is an annual report on Italian wine, above all, but also something that can help to discover people and places, as well as wines, which goes beyond simple organoleptic analyses, which are important but not the be all end all. All our collaborators have a deep knowledge of the areas they are responsible for, many live in these areas and can offer valid suggestions to anyone wishing to visit. And so, consider us to be friends who offer suggestions and advice and not grim-faced wine judges who express themselves in incomprehensible wine speak. I believe this is the most useful a role guide like ours can have.