A secular guide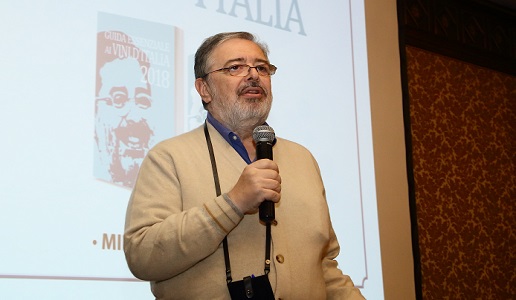 When you read it you'll know: we have compiled a guide that is on the side of quality wines and winemakers, no matter what their ideological inclinations may be.
As you will have certainly have understood from the many announcements on our site, on October 14 in Milan and October 21 in Rome, the fifth edition of our Essential Guide to Italian Wine, 2019, will be presented (and you are all invited, naturally). At a time when wines publications, printed no less, may appear to be on their last legs, we have decidedly bucked the trend. Every year we sell more copies and this year we will even come out with a Germanedition, as well as the one in Italian and English.
We have given it all our best and the first signs are anything but negative. The presentations will apparently be well-attended and this above all thanks to a growing desire for a "secular" guide that is on the side of quality wine and wine producers no matter what their ideological inclinations may be. This will be clear when you read the highest ratings we assigned.
There are there great classic wines and a Sassicaia even received a 100/100 rating. Ratings of 99/100 were given to wines produced by estates that pay special attention to and promote eco-sustainability, like Montisci, Roagna andQuerciabella. Then there are two icons like Amarone Dal Forno and Masseto along with two great examples of a more modern winemaking approach, Gaja and Casanuova di Neri.
With 98 points are rigorous winemakers like Vodopivec, Dettori, Perillo, Fino, Oasi degli Angeli, Gravner and De Bartoli. These along with Mauro Mascarello, Cantina di Terlano, Vietti, Schiopetto, Polizano and some famous names like Antinori, Mastroberardino, Bertani and Ca' del Bosco plus two small champions like
San Filippo in Montalcino and Zymé in Valpolcella.
There is also a very secular mix among this year's special prizes, awarded to both large and small producers. Whether they conventional or not, what is important is the final product. Marco Casolanetti, a key representative of top winemaking craftsmanship in the Marche region, will be awarded with the prize for compatible winemaking, while enologist of the year is Beppe Caviola, a visionary and very talented winemaker. Paolo Vodopivec and Piero Mastroberardino, two very different producers, will share the prize for the best white wine of the year while Piero Antinori this year came out with a number of wines that amply justified his receiving the prize for winery of the year. While this is no novelty, it is a clear example that even those who are famous can win prizes if they deserve them.