50 million hectolitres of wine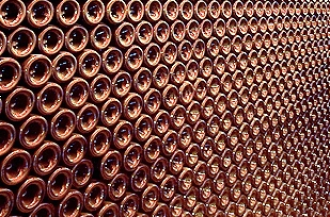 Do you remember Mussolini's 20 million bayonets? Well, when I hear the hyperbole and totally unwarranted triumphalism on television about the 50 million hectolitres of wine (actually, 49.2) produced in Italy and how we have now overtaken the French, it gives me the shivers, in the same way my father felt when he heard the Duce speak.
Because I start to think: who's going to drink all that wine? In fact, a substantial part of it is never going to be drunk at all. We, thanks to the laws that are penalising consumption, now drink around 45 litres a head each year, and there are less than 50 million Italians of drinking age. That means that – at the most – we will consume 26 million hectolitres of wine.
At best, we export 15 million hectolitres. We therefore get up to a total of 41 million hectolitres, more than eight million less than we produce. What this means is that about 17% of Italian wine remains unsold and that, if the law of supply and demand still makes any sense at all, the average price of wine will fall yet again, making it less – or even not at all – remunerative for the producers, with consequences that you can well imagine. Here are some other figures to help you understand the situation better.
Almost 90% of the 13 billion Euros that represent the annual turnover of Italy's wine production sector derives from the sale of wines with a denomination (D.O.C.G, D.O.C and or I.G.T), which make up around 60% of the total. That is equivalent to 30 million hectolitres - 3 billion litres – which correspond to 11 and a half billion Euros. That means that the average price of those wines is around 3 and a half Euros a litre, considering everything from the Brunello Riserva from Biondi Santi down to the least significant of the I.G.T.s. The rest - 20 million hectolitres of anonymous wine, often sold in bulk – goes for a total of 1 and a half billion Euros, at around 75 Euro cents a litre, which is half the price of unleaded petrol. And if that's what wine costs, just think how much – or little - the grapes are worth.
So the upshot is that 40% of what Italy produces and a few hundred thousand jobs are at risk. In many cases these are second jobs, but a substantial proportion of these people, particularly in the South of Italy - in Sicily and in Puglia above all – still gain their income from this activity. I would have preferred some analysis of this kind, or such as you will find on Wine News, rather than the superficial and short-sighted tub-thumping that I have been witnessing. Or is this just a sign of the times?