Sicily's trump cards
Starting with Sicilia en Primeur and following this with other tastings of Sicilian wines, we can state without reservation that you can drink well in Sicily and with an excellent quality/price ratio even for the top wines.
It is always fascinating for a taster and wine writer to go to Sicily and one of the occasions for doing so in the spring is the Sicilia en Primeur event that nicely balances tastings with tours of the island to discover new productive realities or to visit established wineries which for us "mainlanders" are out of the way.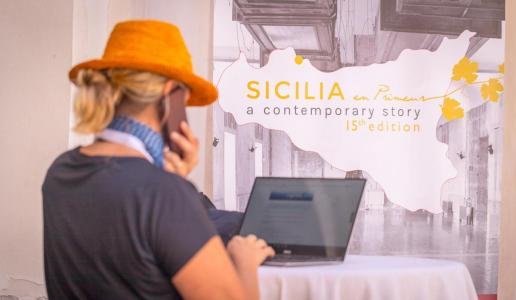 The most wonderful thing we learned from these tastings is that wine lovers and simple consumers can drink well in Sicily and with a very good quality/price ratio even for the top wines. Step 3 of Sicily's evolution, which we have already written about in DoctorWine, is producing good results and is helping to discover or rediscover new terroirs or forgotten ones like the Madonie mountains or the Belice valley where native and international varietals produce excellent results.
Many different varieties are making a name for themselves, above all thanks to new interpretations and improved cultivations. Even a grape like Nero d'Avola, which had been a bit lost with interpretations that produced wines that tended to be muscular, with an unnecessary and excessive use of wood producing a sweetness that was a bit sickly, is coming back into its own with versions that are more consistent with the varietal with its elegance and rustic aromas that are so typical and intriguing. For sure much has to do with the grapes being picked late but the results are excellent, as is the case with Syrah which has proved to be extremely adaptable to the soils and climates in Sicily, in particular the enclave of Noto. A wine that is growing a lot and not only for my tastes is Cerasuolo di Vittoria, especially those wines in which the amount of Frappato in the blend is at the maximum allowed (50% or maybe something more). This because the grape gives the wine broadness and a more appealing aroma together with a slightly more intriguing flavor, while the Nero d'Avola enriches the flavor and is complex balances. Even wines made only from Frappato are gaining consent.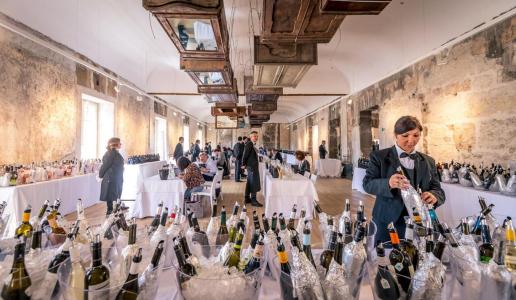 This year there was some apprehension over the white wines due to the torrid heat in the summer of 2017 but we were impressed by the skill of Sicilian producers to tackle this complicated challenge, coming out with wines that maintained their fragrant and clean aromas and were surprisingly fresh. Hats off.
In this category there was a wonderful explosion for Grillo that in western Sicily could be a reference wine both in its more traditional versions and the more modest ones that have a very intense aroma and have exotic notes and a more distinct acidity. Catarratto and Carricante also produce fine wines, above all if from higher altitudes, with aromas that will improve with age. It should be noted that even the simpler wines have an enviable propensity to age well which will profit the buyer.
In conclusion, some quick observations on Sicilia en Primeur, always a good point of reference. This year we noticed a slight reduction in the number of wines tasted and was a good thing and addressed complaints of producers at the tasting tables. On the downside, some important producers did not take part. What was very interesting was how the wine event was linked with those celebrating Palermo as the Capital of Culture 2018 and the fact that the wine tastings were opened to the public allowing them to sample many very good Sicilian wines.
Related Articles