The fake news about needing to drink white wines when they are very young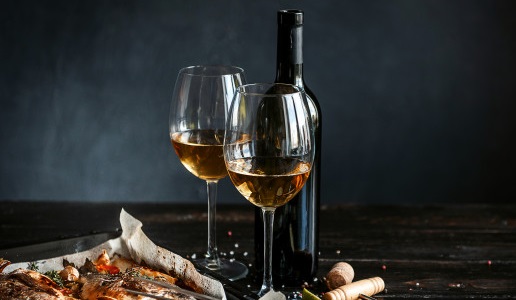 There are many white wines (in the Campania region and elsewhere) that are not ruined by time which, in fact, enhances their fragrance, structure and appeal.
In tastings for our Essential Guide to Italian Wine, it again became evident that the white wines from the Campania region – and elsewhere – need to age to fully express their characteristics, which derive from the varietals from which they are made. It goes without saying that not all varietals and the wines they make can improve with age because this involves other parameters like the level of acidity, which is a fundamental factor.
Fiano, Greco and Falanghina, for example, are three native varieties the wine from which have an incredible propensity to age and –if kept well – will fully express themselves over time.
My thoughts go out to producers who have my full sympathy because their sales are practically at a standstill given that they were in large part to restaurants. If I may, I would like to suggest to them to look at this moment as an opportunity to delay bringing out those whites that have a propensity to age, in order to allow them to evolve properly and do honor to the varietal they are made from.
Understanding the potential of a wine, when it is very young, is no easy feat for a consumer, those who – rightfully so – limit their opinion to whether they "like" or "dislike" a wine. The expert, sommelier and critic, on the other hand, have a different set of evaluation tools at their disposition, they are trained to determine when (and if) a wine will reach its peak, how long it must sit in the cellar to achieve its proper flavor balance and utmost aromatic expression.
Falanghina has an aromatic richness that few other varietals in Italy can match and its wine has an incredible propensity to age. When young, its bouquet has fresh notes of banana and lemon, while with time its aromatic spectrum becomes broader and deeper, developing balsamic and spice sensations.
Then there is the varietal that for me (my very personal opinion) is the most elegant in Italy: Fiano, the wine from which begins to express itself the best three of four years after it was made, developing a balance and finesse that few other wines can boast, with aromas and flavors that with time shift towards tea, hydrocarbon and smoky notes.
Greco, "a red grape disguised as a white one", is a varietal that has a density, high level of acidity and body that can only be appreciated with time. It produces a wine that is very structured, bold and refined with scents of curry and cloves, while the mouthfeel has a freshness that lasts its lifetime.
These are wines that time does not harm but, in fact, enhances their fragrances, structure and appeal and thus aging corresponds to a period of developing sensorial perfection.
Producers like Mastroberardino, Sabino Loffredo, Di Meo, in Irpinia; Villa Dora, on Vesuvius; Cantine Astroni, Contrada Salandra, La Sibilla, in Campi Flegrei; Monte di Grazia in Tramonti; and Fontanavecchia in the Sannio area have always produced white wines that have aged long. Wines that only reach the market when the time is right to appreciate them.