Restaurant wine lists, services and trends at #IGmi19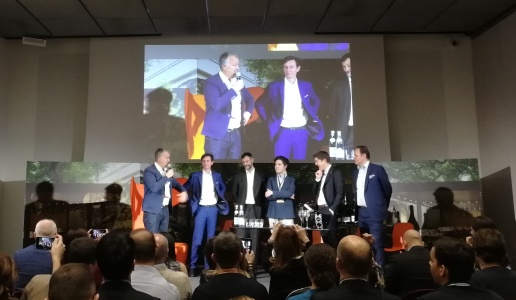 Wine was also a major topic along with food at the Identità Golose conference with some interesting suggestions regarding its role at restaurants.
How does one draw up a successful wine list? How many references does a restaurant need to obtain a Michelin star? How important is the role of the sommelier on the floor? And, above all: if wine is so important in determining an evaluation of a restaurant, why do guides continue to dedicate less than 5% of their space to this factor?
These and many other questions were the themes dealt with during the "Wine, the winning card" conference staged at MiCo in Milan during the 2019 edition of Identità Golose (Foodie Identity), the Italian congress dedicated to all things food and created by Paolo Marchi some 15 years or so ago. Gabriele Zanatta, a wine and food journalist who has been a member of the Identità Golose staff since 2004, monitored a debate between the five sector protagonists.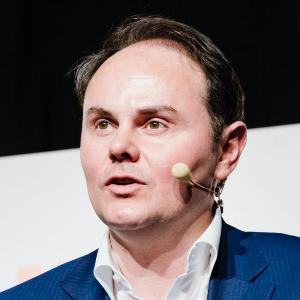 The first question, inspired by the name of the conference itself, was posed to Matteo Lunelli, the chairman and CEO of Cantine Ferrari, the event's main sponsor. "Hospitality depends on many factors and one of these is wine, which must interact with the food offered. Other aspects include the design of the locale and the quality of service by the staff. In my travels around the world, I have come to the conclusion that there does not exist a single philosophy but rather that the winning card is the format, with the concept of a restaurant, which can be extremely broad, as exemplified by Enoteca Pinchiorri, or narrow, in the case of a bistro. At Locanda Margon (the two-star Michelin restaurant the Lunelli family has in Trento, ed.note), I was fortunate to be actively involved in drawing up the wine list. In doing this, we asked ourselves what the focus should be, which in this case was a broad selection sparkling wines because those who come to us do so because they are fans of this wine, and what priority to give, which was Italian wines that were in line with the cuisine of Alfio Ghezzi, which is inspired by local traditions".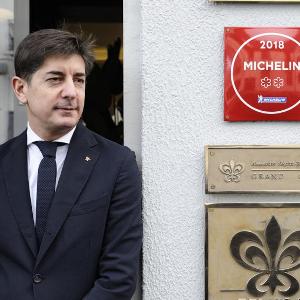 Fifteen years ago, restaurants made an intense effort, with significant economic sacrifice, to offer a vast selection of international wines in order to qualify for a Michelin star but in recent years something seems to have changed. A case in point is the wine list at Il Luogo di Aimo e Nadia, a two-star Michelin restaurant and citadel of food in Milan founded in 1962 by the Moroni family. "The wine list is drawn up for our clients, not for the guides," explained restaurant manager and maître d' Nicola Dell'Angelo, "and in 2004, in order to differentiate ourselves, we drew up an ample, theme-based wine list with each page having a different theme and the wines divided according to type, origin and varietal".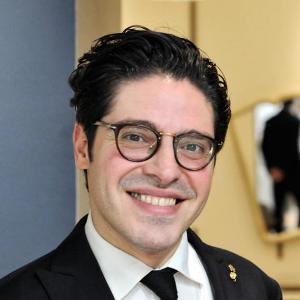 "Our cuisine is Italian and so we give preference to Italian wines," added Alberto Piras, the restaurant's floor sommelier, "and for us it is important to maintain a traditional imprint because he have a habitual clientele, people who came with their parents and now come with their children and expect to find the same wine or something close to it. We are obviously open to experimentation, like pairing by glass, a formula I particularly favor. I like to variate by adding, for example, a Vermouth among the reds and whites or a Perry before dessert. I also tried to pair a sake with our Zuppa Etrusca (a cult dish at Luogo, ed.note) but it didn't work!".
Tastes change and people can grow tired of woody wines or follow fads like natural wines or favor other beverages. But it should not be forgotten that a wine cellar is not built, it is constantly updated with the list changing from day to night. "Although menus change when the chef changes, "Alberto Piras observed, "the wine list is inherited and it takes time for the sommelier to put his imprint on it, depending on the budget and the requests of clients who are evermore informed. Wine is changing and we restauranteurs need to evolve with it".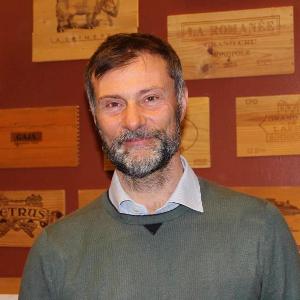 Fortunately, sommeliers can now count on assistance from new services like Wine Tip that helps to "move" wines in restaurants, physically moving bottles from where they are not selling to where there is a demand for them.
"We work is close contact with sommeliers to help them draw up their wine lists," explained the CEO of Wine Tip, Alberto Cristofori, which supplies prestige wines in over 50 countries around the world, "and listen to their needs. This has allowed us to respond to them with an added advantage, joining together distribution with a supply that is in continual evolution. We also work abroad and this offers us greater flexibility and a better view point on demands and trends".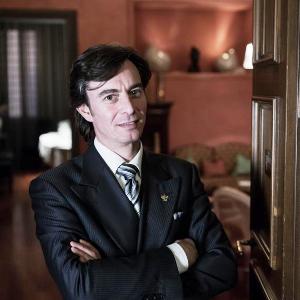 How much does such a service, constantly and strategically changing what is available in the cellar, cost a restaurant in terms of time and staff? The answer to this was provided by Alessandro Tomberli, a leading expert on wine collections, sommelier and, since 1995, floor manager at Enoteca Pinchiorri, where he has worked since 1985. This three-star restaurant in Florence offers 4,000 different wines and with its 80,000 bottles has one of the largest and best-supplied cellars in the world. "Despite the numbers, our cellar is not a static reality and is constantly changing and growing. Our aim is to move the wine and the sommeliers' job is just this. Every month we review the wine list together to ascertain which wines are not selling, which we would like to let age and which we have more than we need to meet customer demand. This helps our sommeliers to have greater confidence and sense of responsibility and to sharpen their psychological insight. In fact, the sommelier must, in a matter of minutes, understand the type of client they are dealing with, their tastes and level of expertise. Based in this they can determine whether the client wants advice and, if so, work with them to determine the wine they are looking for. It is a win-win situation because the sommelier sells the bottle and the client not only has welcomed the advice but feels as if they have been understood. But there is more. Although a dish can last three minutes, a bottle can take an hour and a half to consume and so the sommelier must return to the table at least twice to ensure the client is still enjoying the wine or, if not, explain why it is still good. If the wine is a natural wine, then the sommelier may have to return more often to the table because these wines tend to evolve faster and will need more explanation".
All this plays into the price markup for a wine, a difficult consideration for which there is no easy formula. "I often find myself dealing with clients objecting to the price of the wine compared to what they have seen on-line," Piras said, "and it is up to me explain that the price includes the cost of the sommelier, the glass, storage, cooling and so on".
"It is a delicate question," added Tomberli, "but the general rule is that the cheaper the wine the higher the markup. The price also involves the demand for a wine, its rarity and how many bottles we have in our cellar.
The subject of price is a complex one, composed of a many variables and even, sometimes, attempt at being clever, something we will look at soon.