Nobile di Montepulciano, a test of growth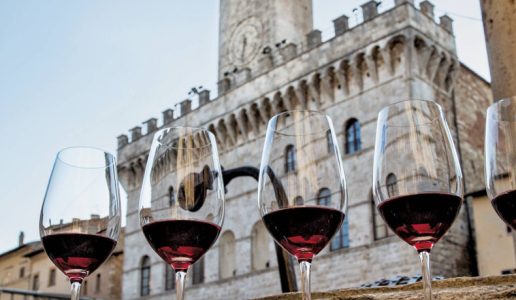 Things are buzzing in the Nobile di Montepulciano appellation both in regard to initiatives being taken by producers and an overall improvement in the wine.
Last summer we heralded the creation of an alliance between the extremely famous wineries in the area. Well, the bud that came out in the center of the wonderful town of Montepulciano has produced its first fruit, the birth of another association named Terra Nobile. Ten producers have come together and adopted strict production regulations, much more severe than those governing the appellation. Their Nobile must be made using only Sangiovese grapes and all members have agreed to have one, common public relations group to promote their wine around the world.
The buzz these groups have created is not in contrast with the Consorzio producers' association of which they remain full-fledged members, also playing key roles. The Consorzio is also involved in initiatives involving the participation of tourists and wine lovers working in conjunction with initiatives organized by the town. The new associations, on the other hand, appear to be more focused on promotional initiatives to expand their presence on markets abroad that are becoming increasingly important for their balance sheets.
As for the wines that have come out or are about to reach the market, Nobile di Montepulciano 2015 has an overall good quality and while the leading wineries continue to dominate, they are increasingly being challenged by smaller producers who are growing, as are the number of estates being run by young people, be they the next generation or newcomers.
The following wines are those that impressed us the most. While we focused more on the lesser-known wines, we can assure our readers that the wines from the classic producers are exceptional, like the new Nobile from Poliziano, Il Caggiole, which is simply fantastic.
Vino Nobile di Montepulciano 2015
Tenuta Gracciano della Seta 92
Tenuta Valdipiatta 93
Le Badelle 90
Fattoria della Talosa 92
Fattoria del Cerro 91
Vino Nobile di Montepulciano 2015 Selezione
Gattavecchi, Parceto 94
Bindella, I Quadri 93