Italy before it existed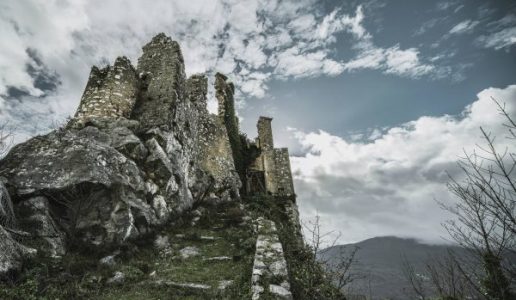 Molise is a magical region where only those who were born there can, by listening to the wind, hear the rhythm of that distant dance that created the land of Italy.
Italy once did not exist. There were only a few peaks that stuck out of the water. Monte Bianco, Monte Rosa and Grand Paradiso rose up from the sea's floor like watchtowers, announcing the country's birth.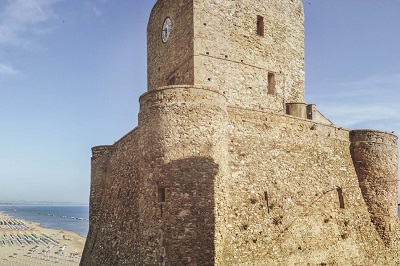 Islands emerged and gradually joined together, forming a long, continuous strip of land with hills and bays, while others stood out by themselves from a distance and others created semicircles and the Alps began to rise.
It was a dance that took geological ages to perform until it took the shape of what we now know as "Italy".
The choreography had the imprint of a continuous past and continues today despite the incessant interventions by man. You can get a direct sense of this especially in isolated areas. An expert geologist can recognize the "remains", the "deepest and tenacious lines" in the various rock formations. And if only for this, Molise is a blessing!
It is a mountainous region, dotted with many geological sites of scientific interest and value, with significant karstic realities, bodies of water and springs of incomparable purity and freshness.
It is an area full of biodiversity, where oak and beech trees often make room for white pine and other native evergreen trees.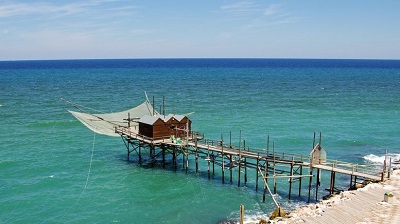 The curtain also rises on fields and high-altitude prairies where you can still see ancient sheep trails. The fragrant and fresh air on a summer's day mingles, like the wings of an eagle, with the sea breeze.
"The geographic area of Upper Molise is one of the most secret in Italy… it is fundamentally natural, with man having left only a hesitant footprint". Giving meaning to the beautiful observations of Lucio Bucci (1984) are the inhabitants of this land who have never been defeated or dominated by any passing prince, king or emperor because they themselves are regal, the keepers of the world's most exclusive pastoral-agricultural reign. They are a generous people with great hearts. They have a blood pact with those rocks, something you can notice when staying with them, as happened with me, even if for a short time, in the regional capital Campobasso.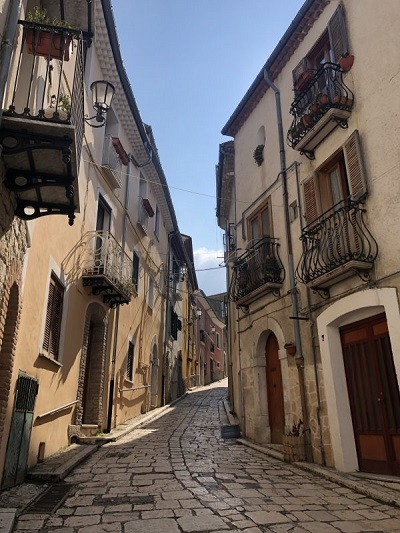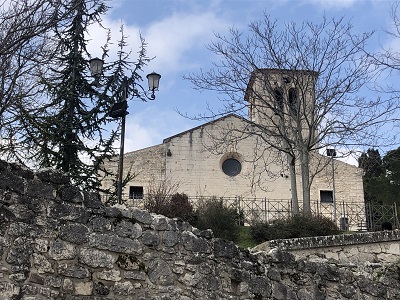 Everything there is to see without hesitation: the medieval center dominated by the
castle above, the extraordinary Romanesque churches, the Samnite Museum and Museum of Mysteries, as well as the various streets and squares.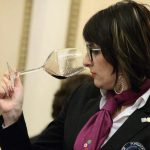 Dora Formato and her husband Gabriele De Blasio are people you have to meet, to listen to their stories, hear them describe the wonderful things they have in their cellar, wines and amazing oils, all the varieties of Molise pasta and artisanal jams There is also the incredible oil from Venafro, much-loved by Horace, along with the very good Tintilia, a more than valid varietal and wine.
Dora is a food scientist and sommelier and head of the Molise chapter of the Italian Sommelier Foundation (FIS). Her passion and expertise are contagious and you can see it in the eyes of her adoring students, who you want to know one by one. In their eyes is the image of this special region set between the regions of Campania, Puglia, Lazio and Abruzzo.
It is authentic Mediterranean jewel that reflects a magical region where only those who were born there can, by listening to the wind, hear the rhythm of that distant dance that created the land of Italy.