Bardolino's intelligent zoning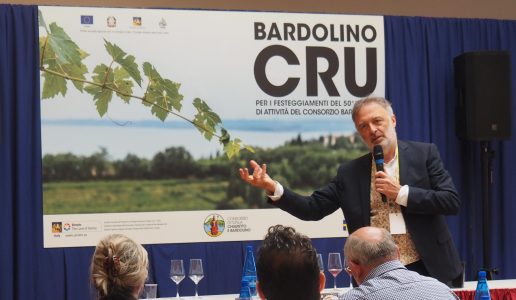 Thanks to the work done in recent years by the producers' association (and thanks to the farsighted leadership of Angelo Peretti), with vintage 2018, the Bardolino DOC appellation recognizes subzones that have historically been indicated as the most prestigious.
There are people who have played a fundamental role for the relaunching and development of certain winemaking areas in Italy. They have improved the external view people have of these areas by being able to change, above all, the outdated mentality of those who, in these areas, produced mediocre wines. The director of the Consorzio del Bardolino producers' association, Angelo Peretti, did just this for his "area", allowing it to achieve its current success with a consistent increase for the price of grapes and attracting attention to this appellation of sector operators and wine lovers. This was a remarkable achieve considering that less than 20 years ago the Bardolino DOC appellation risked collapse. His great effort towards this lake appellation reached an important milestone on September 30 with the official recognition of various geographic areas in the Bardolino DOC appellation which represented a possible first step towards a further territorial subdivision.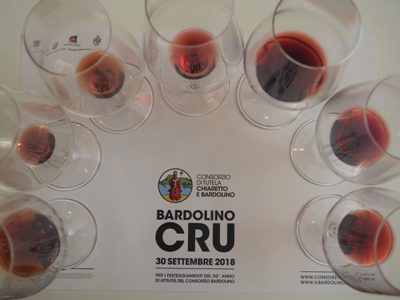 The project was long in coming and included many steps. One of these involved the demise of the Bardolino Superiore DOCG classification, which had been totally wrong in its regulations and objectives. In fact, it called for a style of winemaking that was totally alien to the distinctive characteristics of Bardolino. Then there was Bardolino Chiaretto's involvement in the great Rosé Revolution (LINK to our considerations) that attracted great wealth and both foreign and domestic media attention that would have been unthinkable only a decade or so ago. Now comes this success with the zoning of the appellation which was the result and goal of the previous steps (read LINK).
How did this all come about? To better understand this it is good to look back at the ideas that made headway over the years and the efforts of Peretti, both of which were followed closely by DoctorWine and serve as an example for other areas that want to follow a similar path.
It all began with the realization that the DOCG classification was wrong because "Bardolino Superiore" wines had no personality and were only poor imitations of the nearby Valpolicella Ripasso but without its allure. This was followed by a perfect understanding of the land that made it clear that it was better to age Bardolino wines that were not "heavy" but fermented young, which spawned the concept that it was better to focus on freshness in both aroma and flavor.
In order to do this, it was necessary to use the grapes from the best parcels to make Bardolino and to find other important uses for the other grapes. Here came into play some luck and a broad vision of the possibilities offered by the market and the area. At the time, rosé was made in ridiculously low quantities and not that much appreciated. However, market forecasts and the great interest demonstrated by foreign markets opened a door for expansion for rosé. This was helped by the fact that Chiaretto was a particular favorite of visitors to Lake Garda from northern Europe.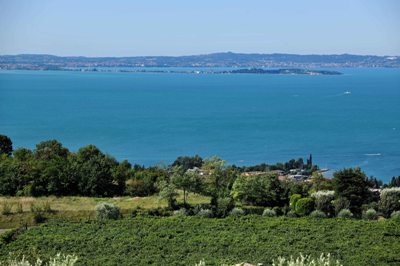 These elements led to a Rosé Revolution that focused on the precise and shared characteristics of Chiaretto, beginning with its clear color, which the producers' association suggested as being the best for market appeal. This along with a greater aromatic bouquet, freshness and undeniable graceful flavor that underscored the particular nature of this area, where Corvina and Rondinella grapes are not too heavy in color. Almost by consequence, this made the new Bardolino better also thanks to Peretti who had clearly indicated the direction that needed to be taken. In this he was assisted by Professor Attilio Scienza who studied the appellation of Bardolino and pinpointed the parcels that were particularly suited to produce the best grapes: La Rocca, Sommacampagna and Montebaldo. These areas were already known for this the end of 19th century thanks to the study by Giovanni Battista Perez as well as at the beginning of the 20th century thanks to the evaluations made by grape traders and producers themselves who recognized the quality and particular characteristics of
Related Articles