Gaonas in Martina Franca: class, balance and territory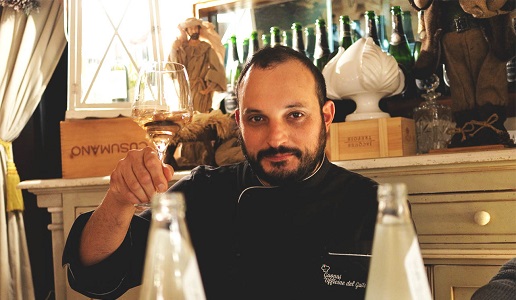 Even in this era of second lockdown we must not forget pleasant restaurants, well-kept and in relaxing environments, where the chefs manage to exalt great local gastronomic tradition.
This article is available in Italian only.
Martina Franca, perla di Puglia, gioiellino incastonato in una splendida campagna dove ulivi secolari, mandorli, fichi e vigne sono come la cesellatura di un cameo prezioso. Centro storico dal bianco barocco salentino, già da sé un incanto da visitare perdendosi nelle sue vie di chianche rese lucide dal calpestio. È questa la cornice che porta alla soglia del Gaonas di Gianfranco Palmisano.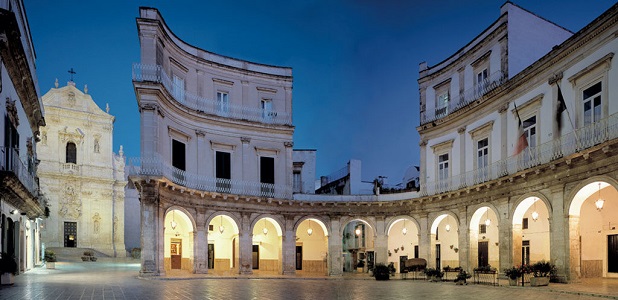 Un ristorante elegante dall'atmosfera soffusa, una mise en place che rapisce e conquista da subito per il gusto artistico nella scelta di mescolare elementi dal design moderno con altri della tradizione più pura. Il nome Gaonas è stato scelto in omaggio al Padre Bonavetura Gaona, cittadino di Martina Franca nel XVII secolo.
Già dal cestino del pane si evince la cura e lo stile di Gianfranco, viene servito in un contenitore intagliato a mano ricavato da un pezzo unico di legno d'ulivo, il profumo è di quello appena sfornato, la lievitazione perfetta. Il menù è orientato sia su piatti di terra che di mare e incuriosisce subito per la particolarità degli accostamenti pur incentrato su materie prime principalmente locali.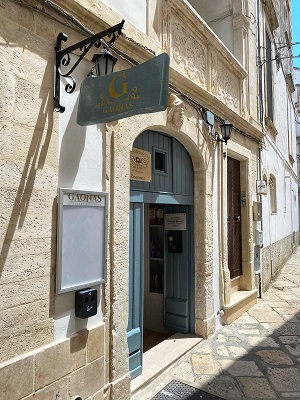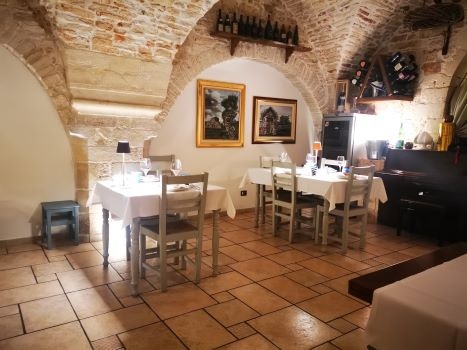 Inizio con delle ostriche gratinate deliziose presentate nel tegamino di cottura e con un club sandwich con capocollo. Tutte le portate vengono servite con una cura meticolosa nell'impiattamento perchè anche si dice "si mangia prima con gli occhi". Assaggiamo anche due primi piatti: un semplice ma perfetto spaghetto agli agrumi con una tartare di gamberi rossi di Gallipoli che è da perdere la testa per precisione e intensità di sapore. Ma è il rigatone con ragù e fonduta di caciocavallo, che sulla carta si preannunciava come un classico della tradizione, che mi lascia basita: un capolavoro. Un sugo cotto a lungo, dal sapore profondo e rassicurante. Il boccone reso cremoso e succulento dalla fonduta di caciocavallo e la pasta cotta a puntino. Bravissimo!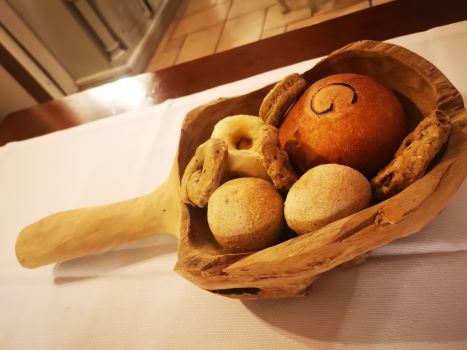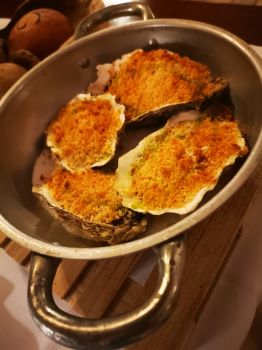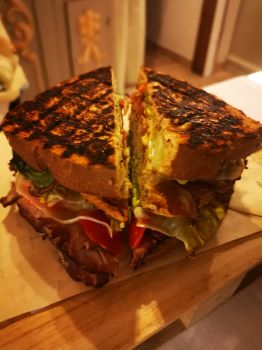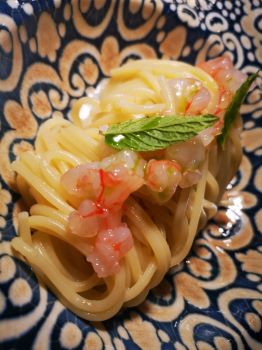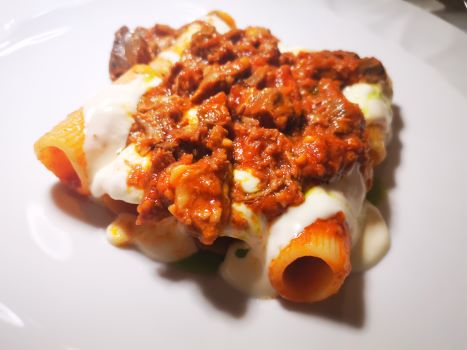 Allo chef Palmisano piacciono molto le cotture sottovuoto e sui secondi questa sua caratteristica si fa palese: ordino del baccalà alla portoghese, adagiato su una delicata crema di patate e completato da olive nere. Un equilibrio di dolce/amaro che a me piace tanto. L'agnello al forno, nella sua rusticità riesce anche lui a essere sublime. Tenero, irrorato del suo fondo e profumato di erbe. Spazzolato anche questo.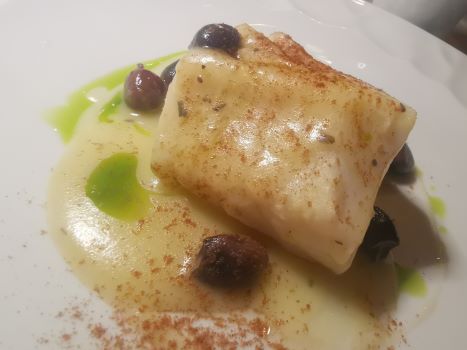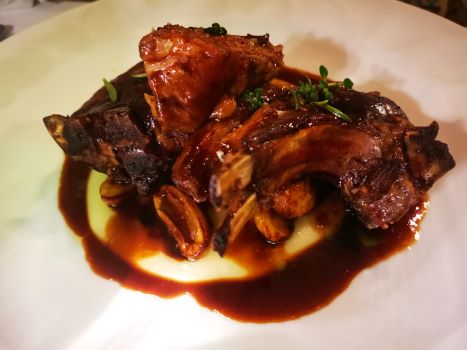 La chiusura l'affido a uno dei dolci da sempre in carta: il Biancomangiare della Valle d'Itria realizzato con latte di mandorla e poi il rinfrescante gelato di fragole fresche con meringa e crumble. Ottimi e delicati entrambe.
Tengo ad aggiungere che anche la carta dei vini è ben assortita. Grande scelta di vini del territorio, varie proposte da tutte le altre regioni e in vista sullo scaffale anche una bella scelta di liquori e distillati per concludere il pasto.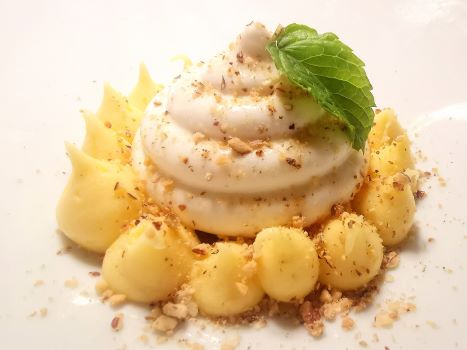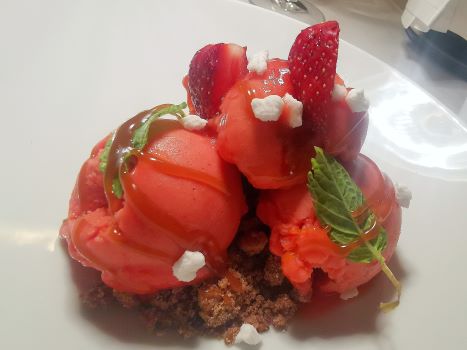 Una sosta davvero piacevole in un ambiente curato e rilassante dove lo chef e la sala riescono a non perdere mai di vista il perfetto connubio tra la grande tradizione gastronomica locale e la raffinatezza profusa sia nell'ambiente in sala che nei piatti portati in tavola.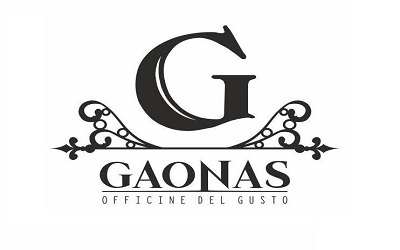 Gaonas - Officine del Gusto
Via Arco Valente, 17
74015 Martina Franca (TA)
Tel. +39 329 3093665
officinedelgusto@libero.it
Sito web: http://www.ristorantegaonas.it (al momento non attivo)
Facebook: https://www.facebook.com/gaonas.officinedelgusto
Instagram: https://www.instagram.com/gaonas_officinedelgusto/
Chef: Gianfranco Palmisano
Menù: https://www.facebook.com/gaonas.officinedelgusto/menu
Related Products