An ultra-minimalist style in Jesi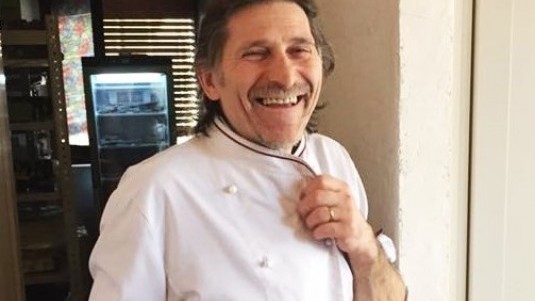 In a neighborhood of Jesi, the 'authentic' regional capital, will find the best extra-virgin olive oil and the best Chef and restaurant in Italy. The place is Hostaria Santa Lucia and the boast comes from none other than its proprietor, Gianni Giacani.
Gianni was not born yesterday and he uses false conceit to hide his shyness. He is someone who always wants to prove himself, a trait typical of those who feel they have been deeply underrated, but who by nature avoids taking part in the chitchat at various promotional events. Nevertheless, he is held in the highest esteem by his best colleagues in the Marche region.
Gianni is a jack-of-all-trades: a champion extra-virgin olive oil producer who every night goes to the fish market in Ancona, which says has a greater selection than the market he prefers in Civitanova Marche, in order to bring the best fish possible to the tables of his Hostaria.
His cooking method is profound with well-though out innovations even if everything is basic and simple. The ingredients are always limited because "otherwise they will cancel each other out, like colors on a canvas", he tells me. The result are dishes with an ultra-minimalist style that exalts the prime ingredient in a miraculous way that few can match in the region.
This is not a place for those looking for a seaside outing with the masses. The sea here is seen from above, viewed from an uncontaminated place and this distance helps make this Hostaria one of the best restaurants in the whole Marche region. And this despite its many and unequivocal shortcomings: old furnishings, service that is not the friendliest and portions suitable for an anorexic model. In other words, this is not a place for those looking for something cutesy or for big portions.
The wine selection is good and obviously dominated by Castelli di Jesi Verdicchio.
Price: starting from 25 euros.