The restaurant da Bertina, 177 years between the two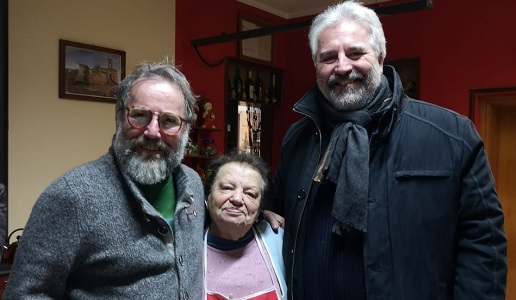 At this simple and sincere restaurant from a bygone era, the chef Bertina is 86 years old and the waitress Maria 91.
Between talent shows, newspaper and magazine columns, articles similar to the blogs of gastronomic stars, we are surrounded by countless chefs, modern-day superstars, with a slew of devotees and rivals who after a few episodes already think they are great and know enough to open a restaurant they are convinced will surely be successful.
I needed to state this before presenting this small restaurant lost in the low Romagna hills and just meters from the border with the Marche region. It has been open for a long time, so long, in fact, that the owner-chef, Signora Bertina, is now 86 years old, while Maria, her waitress, is only 91.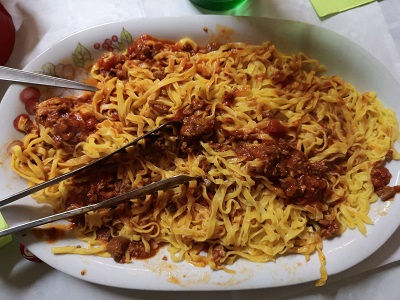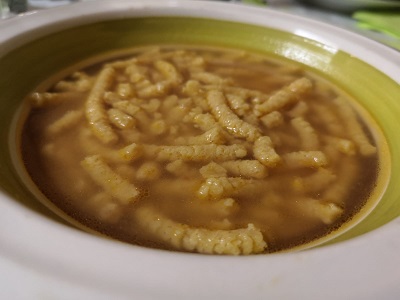 Bertina cooks every day and her restaurant is open for lunch and dinner. She has an historic clientele composed of locals, workers and travelling salesmen. Added to these are those who have heard about her and her simple, honest and good cuisine. And Bertina is sincere when, apologizing to a client she does not know, she says she doesn't do modern cuisine and still uses lard in her ragù and in her fruit tart.
Every day, Bertina offers a fixed, oral menu: the one on January 1st was composed of passatelli pasta in broth, tagliatelli noodles with a ragù sauce with chicken scraps, baked chicken with peppers, veal casserole, various vegetable dishes, fresh local cheese that you cut for yourself and walnut and jam cake. There is no wine list but they have a house wine that is more than honest or you can bring your own. And the price is always the same, 20 euros!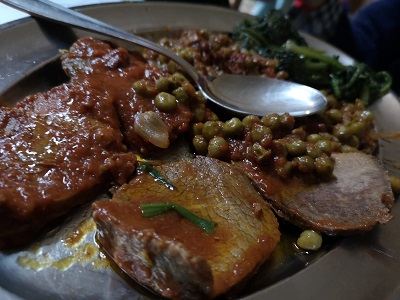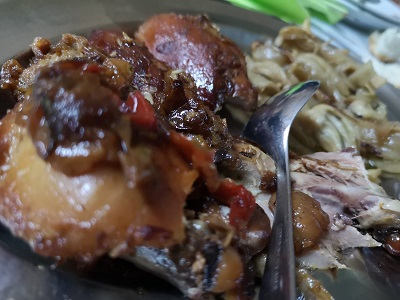 This is a very simple place and the service is not stellar, the tablecloth is paper, but Bertina and Maria will not make you yearn for a more famous establishment. This because the food is delicious (the chicken with peppers was exceptional) and the warmth and disarming simplicity and humility of the two women will warm your hearts. Even when, once you've finish, you get up to leave and they, who are now playing cards, say good bye and ask when you will be coming back.
As you can tell, we adore places like this and if we suggest one it is for good reason. Try it out and then tell us what you think.
Ristorante da Bertina
Viale B.V. delle Grazie, 3
Località Trebbio
47824 Montegridolfo (Rimini)
Tel. +39 0541 855221
No credi cards
Related Products