La Ciau del Tornavento in Treiso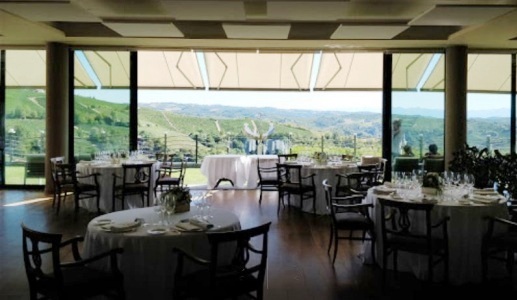 A restaurant that amply deserves its fame, La Ciau del Tornavento offers a beautiful ambiance, excellent service, great food and an incredible wine list. What more could one want in life?
Treiso is a small town a stone's throw from Barbaresco, in the heart of the Langhe. With its fine food and wonderful wine list, this restaurant stands out in this area of Piedmont so known for its excellent wines and food, not to mention the white truffle of Alba.
The beautiful dining room is filled with large, elegantly set round tables and large picture windows that allow you admire the vineyards that extend as far as the eye can see. Although this is not possible at dinner, you can enjoy the effect of walls painted in warm colors and a décor that welcomes and cuddles you. But what is most important is the great food offered on the menu, dishes from the land, sea and forests, all made with ingredients of the highest quality, with a light hand and precise skill, presented in an excellent way.
I went there at the height of the white truffle season and naturally enjoyed their wonderful aroma with some finely reinterpreted local specialties. Although there were a couple of tasting menus and many options à la carte, I followed the suggestions offered by the young Chef Marco Lombardo.
If, as we hope, you are like us at DoctorWine and love a good drop, then rest assured that below the main floor is a cellar you can visit that is home to some 70,000 bottles of 5,000 different wines. These include not only all those from the Langhe but also the best from the rest of Italy, Burgundy, Champagne and even across the sea, some available in magnum bottles as well. A spectacle for your eyes and palate.
The service is good and not at all stuffy and should you be too tired at the end of the meal, you can sleep in one of the four beautiful rooms upstairs. The prices are in line with the level of the restaurant and if you avoid the white truffles and skip the wine, a dinner will cost around 100 euros a head. Plus, both children and dogs are welcome and there is even a special menu for them.
This restaurant well deserves its success and so reservations are categorically imperative, don't forget.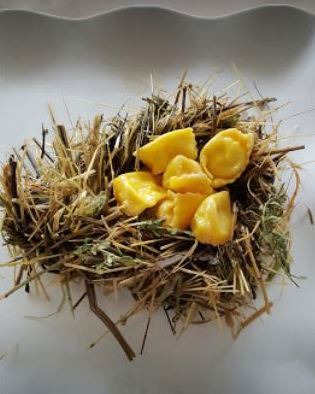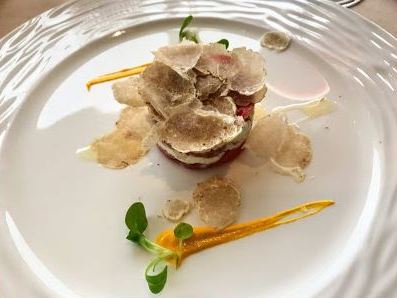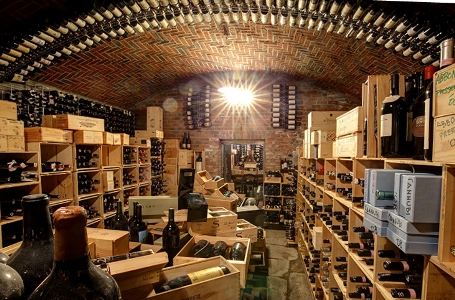 Related Products