Devetak 1870, the memory of the Carso region on plates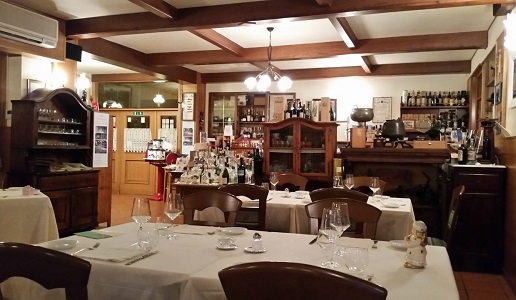 This inn has an incredible capacity to relate the area and its history through its cuisine.
It is almost as if the food at Devetak 1870 has a memory of its own: thus not only food that evokes memory but food with a memory. Then again, the Carso (Karst), region, of which Devetak is an icon, is just like that: windblown and barren, limestone layers fill with caves with a history – which has become memory – that will make you shudder. All around here, in San Michele del Carso, a hilly district of Savogna d'Isonzo covered in forests, there is a silence that inspires respect, recalls unspeakable suffering and triggers suggestion.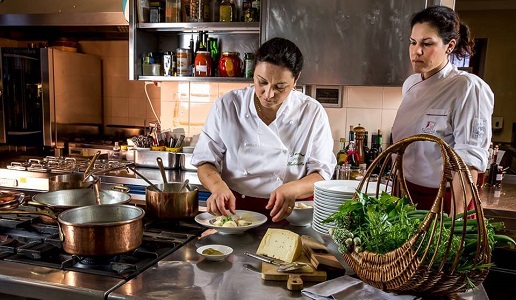 Rarely in my life have I come across a place so evocative yet at the same time concrete, something similar to a plant that grows up through the rocks and tells the story of a land. Devetak, however, does not create suggestion but emanates warmth, empathy. It is impossible to remain indifferent towards such a capacity to relate through food and it is extremely useless to list all the dishes, given that they are all not to be missed. However, I will describe one: Snidjeno Testo, gnocchi made from leavened dough served with a rabbit ragu seasoned with wild fennel that is incredible for its capacity to be so light with such an intense flavor.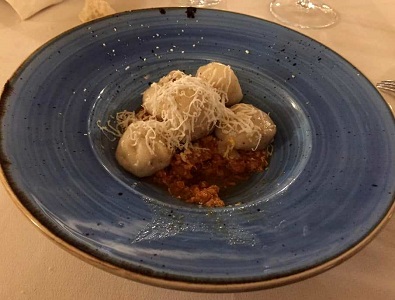 The wine list is excellent with the best wines of the region paring perfectly with the food (the young Terrano was exquisite with the cotechino sausage).
If for tradition – a heavy term that, if one thinks about it, can only be defined with the cliché "everything that is not free begins with the chef", and thus tritely translates into simple routine, if not diffidence - one means an ability to bring back memory, then Devetak is well worth a visit. And you will fall in love with this inn (which has guestrooms) even if you do not appreciate so much silence and the modesty of the Friuli region. And it will enter directly into your memory.
The quality/price ratio is reasonable: around 45 euros, excluding beverages, for one of the absolute best restaurants in Italy.
Related Products