A day on the terrace in the heart of Monteverde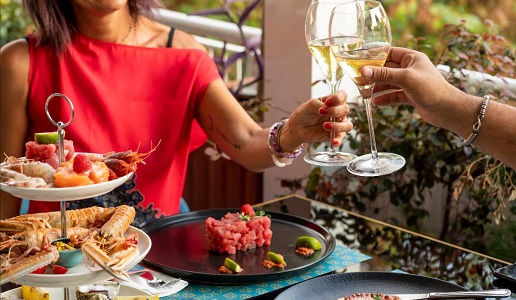 Giano Bistrot, inside the Hotel Villa Zaccardi, welcomes guests to its beautiful terrace from breakfast through dinner, now also with a pizzeria.
PRESS RELEASE - Fabio and Alfredo Zaccardi have always been in the restaurant business, the family opening their first restaurant in 1971, the historic La Carovana. More recently, with Giano Bistrot, they have set up a modern facility but with a full-time concept serving customers.
It opens in the morning with breakfast and pastries from Dolcezze di Giano, cakes and single portions, and continues through to lunch, also in a smart version with poké, salads, burgers but always with a restaurant perspective, with a menu made following the line of appetizers, first and second courses.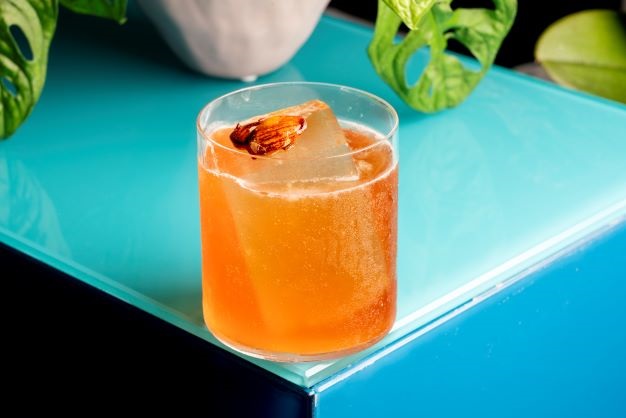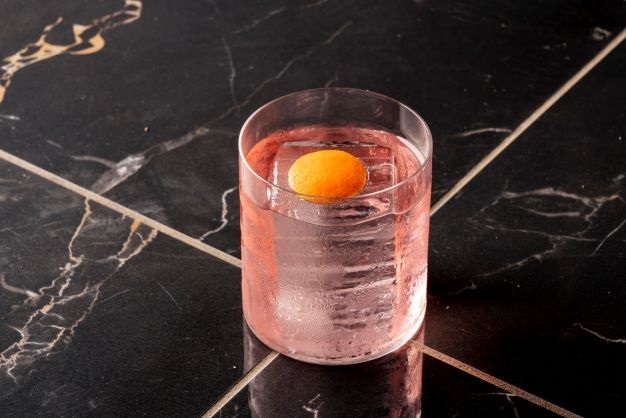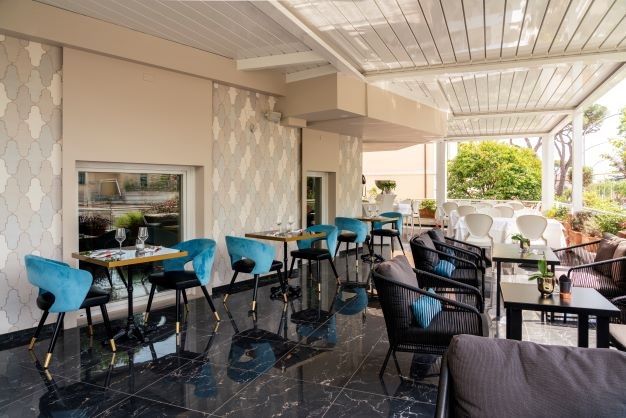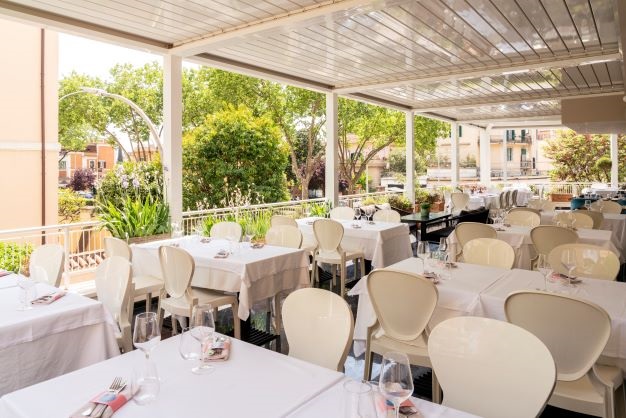 Aperitivo, daily starting at 5 p.m., is perhaps the best way to experience the sign's open spaces, such as the garden and terrace. The aperitif menu is a la carte and is a true Boarding Pass with which to range between authentic, if distant, flavors. The proposal, in fact, is varied and tasty: tapas of land and sea "Red Mazara shrimp, buffalo and foie gras," "Scampo and truffle carpaccio" and "Gorgonzola with mascarpone, walnuts and balsamic," but also many cicchetti "Tartare of amberjack," "Fried local anchovies" and "Fried calamari and shrimp."
The cocktail list in turn is a Passport with which to taste drinks from around the world, for a journey through flavors: "Il Bel Paese" with Italian products but also South American and Oriental flavors, Bubbles, Champagne and a long and varied list of Gin Tonic.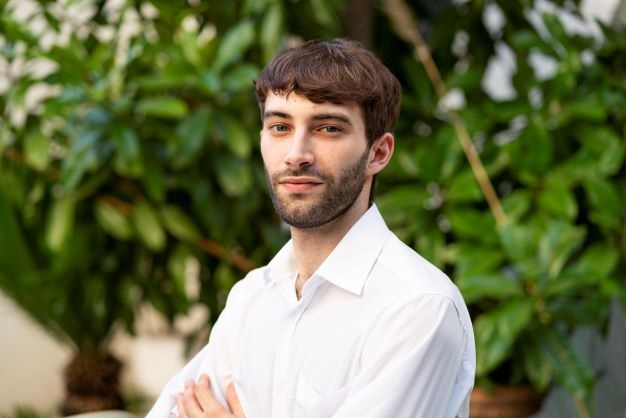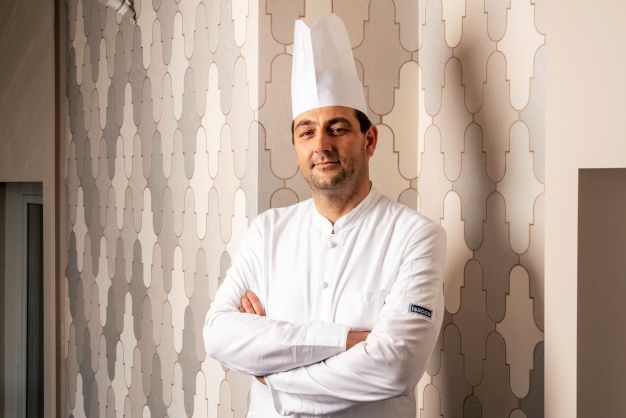 Dinner then becomes an opportunity to try the restaurant's cuisine, a cuisine of quality and refined starting with the purchase of raw materials:
"My brother and I were born in the restaurant business, and although this format is modern, it is also very rooted in traditions, especially in the selection of raw materials and the care of the products; it is no coincidence that we go to Fiumicino every day to the fish auction to guarantee the best that the sea offers us," Fabio explains.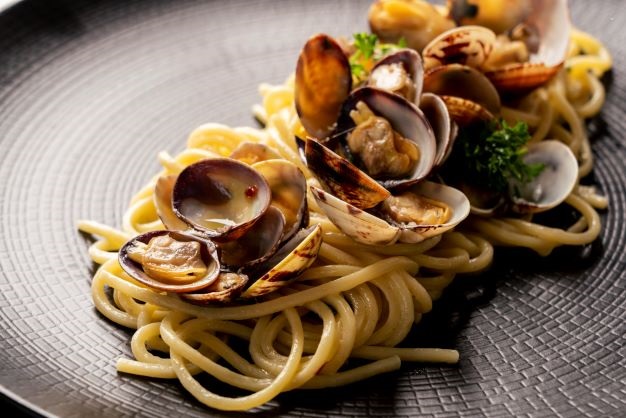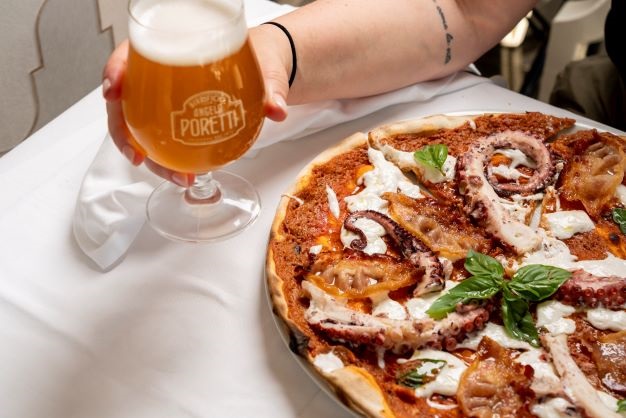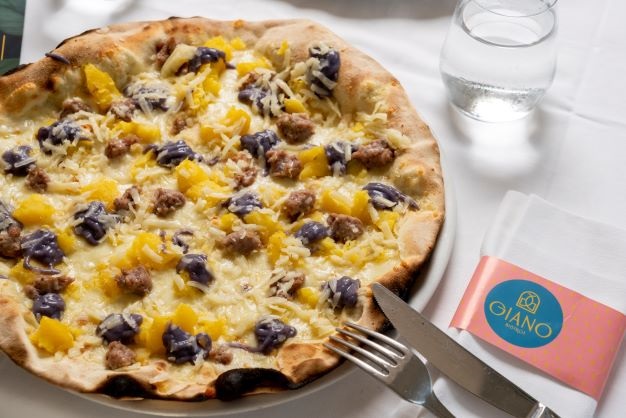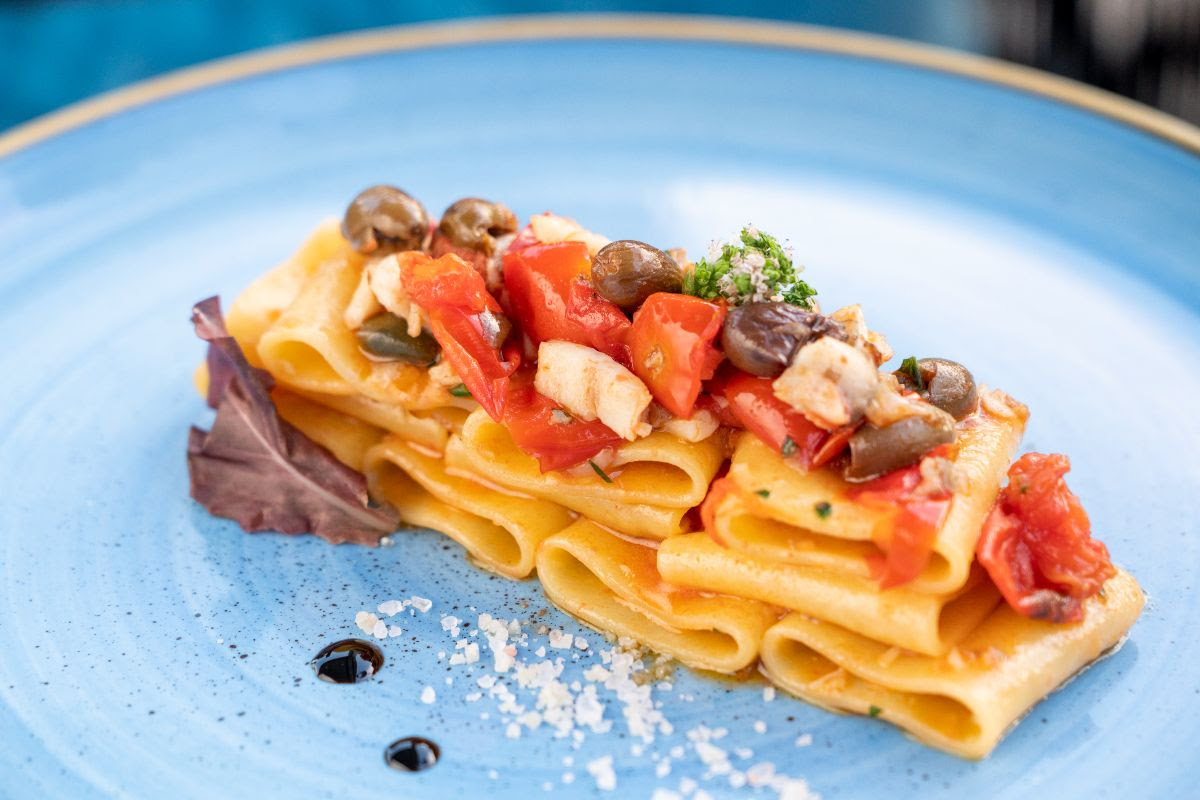 Appetizers, crudes, tartare, carpaccio for a purely seafood cuisine with the option of a tasting path to get into the heart of the Giano Bistrot format. The imprint of Chef Roberto De Magistris, who is of Neapolitan origin, can all be felt from the processing of whole fish to the bread baked hot every day.
The oven then welcomes the novelty of the moment: pizza is in fact the format's new entry. A contemporary Roman pizza, so "crunchy," with a long natural leavening dough (48h). Sourdough and organic flours are the basis for the classic toppings but also modern and contemporary: Cetara - San Marzano tomatoes, yellow date coulis, Cetara anchovies, burrata stracciatella and Amalfi lemon zeste; La mia terra - Avezzano organic potatoes cooked under ashes, purple potatoes, Chietina sausage and caciocavallo cheese (a tribute to their Abruzzo origins); Quanto sei bella Roma - Ariccia porchetta, crispy artichokes, fiordilatte and red and yellow dates.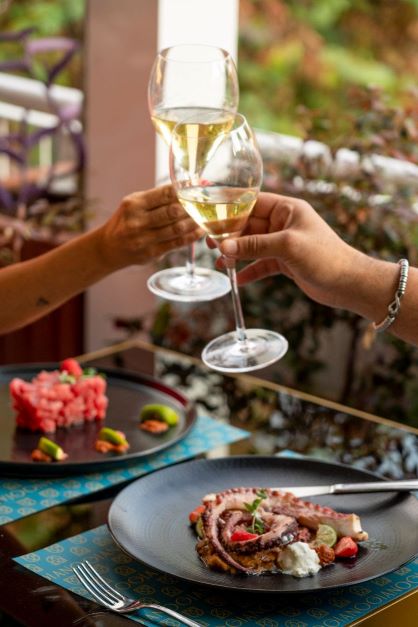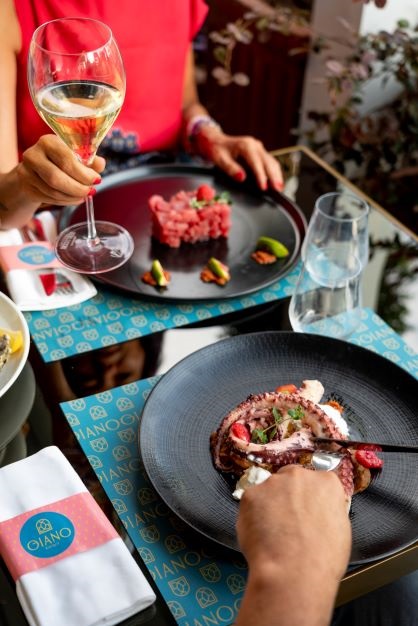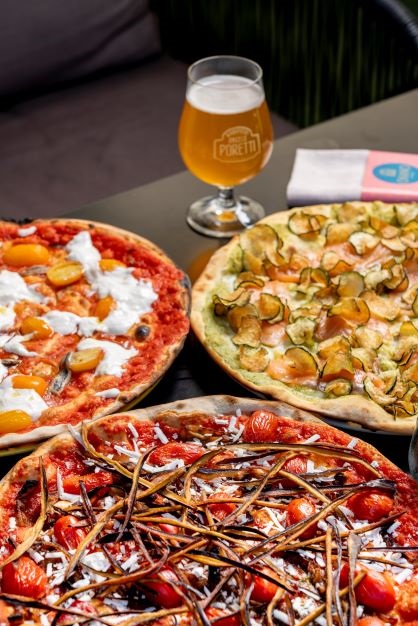 The wine list has well over 250 labels, including Italian and foreign, with a well-delineated selection of organic and biodynamic wines.
A journey of flavors and fragrances that reconciles mind and body thanks to the splendid Art Nouveau terrace, in full harmony with the style of the hotel; 100 seats arranged among black marble and wallpaper, for a space that lends itself to private events but also to special evenings organized by the property; live music, good food and matching cocktails to cheer the evenings of Romans.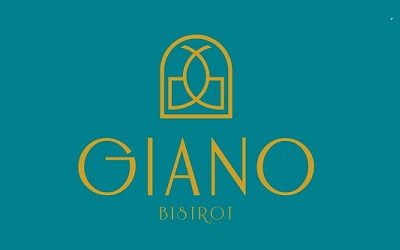 GIANO BISTROT
Circonvallazione Gianicolense, 226
00152 Roma
Tel. +39 366 1751236 / +39 06 99291988
Open every day from 8:00-24:00
Related Products