The art of pasta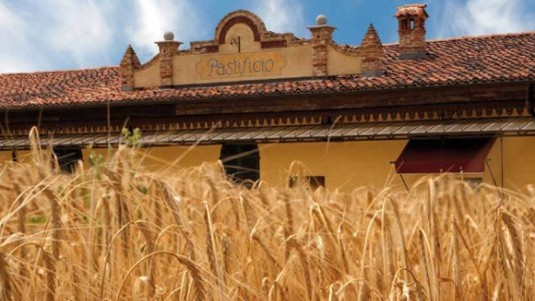 Italians are notorious 'pasta eaters' but are not alone in being unable to resist an enticing plate of pasta, diets be damned. And such was the case when I tasted the tajarin pasta from Antica Dispansa, to die for.
Antica Dispansa is the brand under which the pasta-maker La Monfortina, the name indicating its location in Monforte d'Alba, markets its products which are primarily craft egg pastas: tagliatelle, tajerin, and maltagliati. The brand is also used for their specialty sauces, vinegars and sweets.
But here we're talking pasta also because tajarin and the Langhe are one and the same. The Langhe brings to mind a host of sensations that any wine and food lover knows well. Tajarin, in the other hand, is a pasta made from select durum wheat and free-range eggs, the prime ingredients that are its secret together with the way they are produced. La Monfortina proudly declares "we focus not only on tradition but also seek to keep up-to-date by using cutting-edge technology that does not compromise the authenticity of our products but, in fact, exalts it allowing us to maintain the utmost attention to detail.