San Marzano tomatoes, a great example of Italian excellence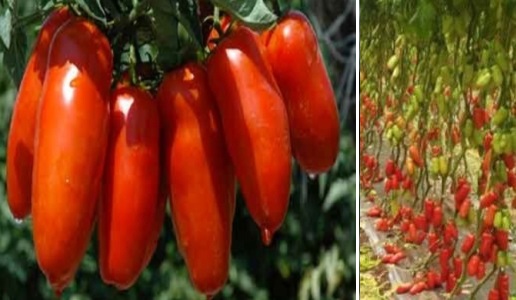 The qualities of San Marzano tomatoes from the Agro Nocerino Sarnese agricultural area have made them among the best-known and appreciated in the world.
The tomato, a key element in Italian cuisine, was brought to Europe by the Spanish I 1519. There are some 1,700 varieties of it in nature and Italy alone has 300 that differ according to color, shape and flavor. They can be red, yellow, black, round or oblong and there is one for all tastes and uses. What they all share is their wealth of healthy properties, from their mix of minerals to fight anti-radials to their antioxidants, all which contribute to fight against heart disease and cancer.
San Marzano tomatoes from the Agro Nocerino Sarnese farming area are among the best-known and appreciated in the world. It is a leading processed food despite being very limited in regard to production and where it is cultivated. It originated in the town of San Marzano sul Sarno where the soil is particularly rich.
A total of 41 townships constitute the Pomodoro San Marzano dell'Agro Sarnese Nocerino DOP (PDO) appellation with over 16,000 hectares cultivated to produce 6.1 million kg of tomatoes for processing.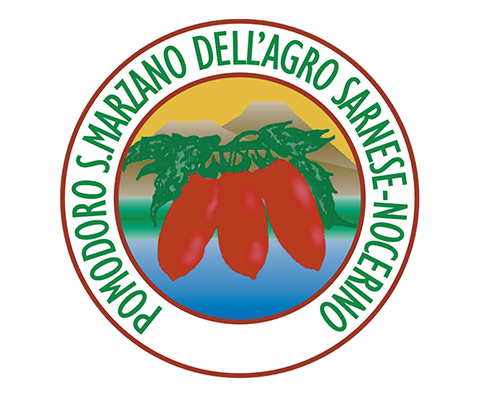 San Marzano tomatoes have had a Protected Designation of Origin (PDO) classification since 1996 and has been declared a National Cultural Heritage.
The fruit ripens in July and it is an unforgettable experience to walk through the rows of its vines that are trained vertically like grape vines. Earthy, tart and distinct aromas emanate from the leaves that recall the summer, its sun and heat. Harvest is done by hand from July to September (the fruit does not ripen all at the same time but gradually from the top to the bottom of the vine) and cultivation demands great effort.
Because of the risk of imitation, this example of Italian agricultural excellence is on the list of counterfeited vegetables. The authentic product can be identified by the certified and numbered label on the container with the logo of theConsorzio di Tutela producers' association, which saved the tomato from extinction after it was attacked by disease in the 1980s. Saving the plants and their genetic makeup allowed for relaunching the product on a global scale. The Consorzio today protects consumers by enforcing regulations governing the tomato's production.
In the kitchen, San Marzano tomatoes are the perfect condiment for pasta, turning a simple plate of spaghetti with tomato sauce into a mystical experience. It is excellent for use in ragu and other stewed sauces but also when used fresh, a combination that makes it very special.
The San Marzano tomato has a fine flavor (fresh and intense with an unmistakable and balanced sweet-and-sour note), a juicy pulp, thin skin, very few seeds and a low acidity. The earliest recorded recipe for a San Marzano tomato sauce is Neapolitan and was elaborated in 1692 by the Duke of Buonvicino, Ippolito Cavalcanti, who used it for a pasta dish..