Legendary Riesling (2): Trocken and Kabinet from Germany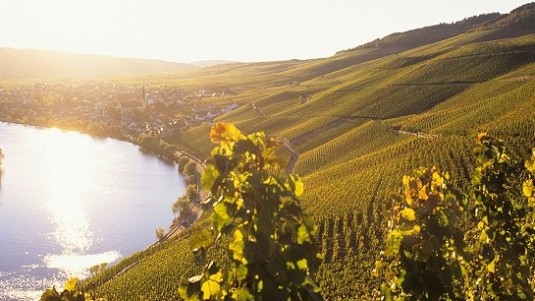 Comprehending wine classifications, especially in Germany, is an arduous task but we tried to do it in yesterday's introduction. It is more difficult in Germany because it is based on the sugar level of the must, after which producers interpret the harvest as they please, according to their style and the characteristics of a particular harvest. Further complicating matters is the fragmentation of the crus, the districts and personal interpretations of the harvest (with internal 'selections' that producers highlight with a golden capsule, the celebrated Goldkapsel). These wines are a voyage of discovery, vintage by vintage, creating expectations and a veil of mystery that make the wines even more intriguing. Drinking a great Riesling, especially an older one, is an experience and pleasure that is hard to match.
The first installment of our tasting reviews is dedicated to the 'dry' wines from Germany.
Related Products
Product
Producer
Date of publication
Author
Read
Nahe Riesling Höllempfad Trocken 2011
Riesling Trocken
Dönnhoff
04/21/16
Vinogodi
This small jewel has a very clear color and extraordinary balances. The aromas are of lavender, white flowers and minerals. The mouthfeel is soft and almost impalpable, the flavors are fresh with...
Leggi tutto
Nahe Riesling Felsemberg 2010
Riesling
Dönnhoff
04/21/16
Vinogodi
Another cru and from a more 'relaxed' year with an extra year in the bottle giving the wine complexity. The balance between the delicate sweetness and lively acidity is extraordinary. The mineral...
Leggi tutto
Mosel Riesling Schazhoff Trocken 2011
Riesling Trocken
Egon Müller Scharzhof
04/21/16
Vinogodi
It is incredible to think that this is the base wine from this legendary Mosel producer, the most esteemed on a global level. The color is gelid, an almost transparent canary yellow, and the aroma is...
Leggi tutto
Riesling Kabinett Whelener Sonnenhur 2011
Riesling Kabinett
Joh. Jos. Prüm
04/21/16
Vinogodi
Another extraordinary Mosel producer. The wine has a pale, golden-yellow color and a bouquet of tropical flowers, citrus, daisy and green tea. The sweetness of the mouthfeel is evident but evaporates...
Leggi tutto
Riesling Kabinett Graacher Himmelreich 2009
Riesling Kabinett
Joh. Jos. Prüm
04/21/16
Vinogodi
The yellow color is fainter than its younger brother and the aroma more intense, with decidedly more hydrocarbons and minerals and fewer floral scents along with a hint of white fruit. The mouthfeel...
Leggi tutto
Scharzhofberger Kabinett 2006
Mosel Riesling Kabinett
Egon Müller Scharzhof
04/21/16
Vinogodi
This is an almost esoteric Riesling with its pale, golden-yellow color filled with texture. The bouquet is an explosion of aromas, difficult to describe, with an unusual spiciness and scents of...
Leggi tutto
Longuicher Maximiner Herrenberg Riesling Kabinett 1982
Riesling Kabinett
Carl Schmitt-Wagner
04/21/16
Vinogodi
The unreal, pale straw-yellow color makes the wine look like it was just bottled. The aromas are elegant, mineral and whispered, with notes that recall mimosa, Sorrento lemons and lava stone. The...
Leggi tutto
Mosel Rieling Trocken Senheimer Rosemberg 1967
Rieling Trocken
Pieroth
04/21/16
Vinogodi
The color is a clear (!) straw-yellow and the aroma is a lullaby to the nose with balsamic sensations, medicinal herbs and discreet mineral notes and an engaging hint of hydrocarbons. The mouthfeel...
Leggi tutto
Related Articles