Premiers Chablis (1)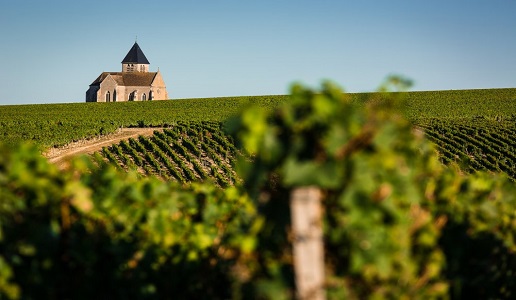 Despite its over 1,000-year history, some Chablis are an exception in regard to their exceptional classification.
On September 5, we opened a discussion on Premier Cru Burgundy wines (LINK), underscoring how there were some errors in their official classification. Here we will look some in regard to the area of Chablis.
While still considered to be part of Burgundy, the area of Chablis is much further north and closer to Paris than others in the region and its subsoil (and climate) is extraordinarily similar to that in Champagne, which explains why it is often identified with the masterpiece from Reims… but without the bubbles. In Chablis, the vines grow in a marl and Kimmeridgian limestone soil with tiny oyster fossils with a name that is not easy to remember: exogyra virgula. The rocks were formed around 150 million years ago during the Upper Jurassic Period. It is perhaps for this reason that the Chardonnay of Chablis is considered to be organoleptically unique: cutting, very fragrant and unusually floral all creating a legendary drinkability.
As in the rest of Burgundy, Premier Cru is the second classification for importance in Chablis. And here again, as with the Burgundy of Beaune, the importance and skill of the winemaker result in wines of extraordinary quality that put into question the validity of the classification system. Although there are over 40 crus in this classification, some, above all Montée de Tonnerre, are the same level of the more famous Grand Cru.
Here is a small panorama of a number of Premiers Cru that during horizontal tastings surpassed the more famous contenders. This is the first part and the second will come out tomorrow with the best.
Related Products
Product
Producer
Date of publication
Author
Read
Forest 2002
Chablis 1er Cru
Domaine René et Vincent Dauvissat
12/22/16
Vinogodi
A clear, intact and voluptuous golden color and an elegant aroma distinguished by notes of candied citrus, orange blossom and medicinal herbs. The mouthfeel is full and rich, fresh and bracing....
Leggi tutto
Montée de Tonnerre 2010
Chablis 1er Cru
La Chablisienne
12/15/16
Vinogodi
An almost lunar, very clear yellow color with green reflections and lovely aromas of flowers and shells which are not particularly intense. The mouthfeel is severe, almost austere, cutting and...
Leggi tutto
Montée de Tonnerre 2010

12/15/16
Vinogodi
The canary-yellow color is almost unreal and the bouquet a spectrum of floral aromas with scents from cut grass to white plum. The attack of the mouthfeel is very pleasing thanks to its freshness...
Leggi tutto
Beauroy 2012
Chablis 1er Cru
Didier Dauvissat
12/15/16
Vinogodi
This is almost 'impalpable' beginning with its very clear yellow color. The aroma recalls wildflower honey and chamomile with faint spicy sensations while the mouthfeel is very taut, dry...
Leggi tutto
Didier Dauvissat

12/06/16
Redazione

Domaine Duplessis

06/12/12
Redazione

Domaine René et Vincent Dauvissat

03/20/12
Redazione

La Chablisienne

12/06/16
Redazione

Mont de Milieu 2012
Chablis 1er Cru
La Chablisienne
09/20/18
Vinogodi

Vaillons 2002
Chablis 1er Cru
Domaine René et Vincent Dauvissat
12/22/16
Vinogodi
This wine has the same characteristics of Forest only amplified, even the color is chromatically denser. The aromas are those of fruit and acacia honey, highlighted by an overall balsamic sensation...
Leggi tutto