Locanda Sandi in Valdobbiadene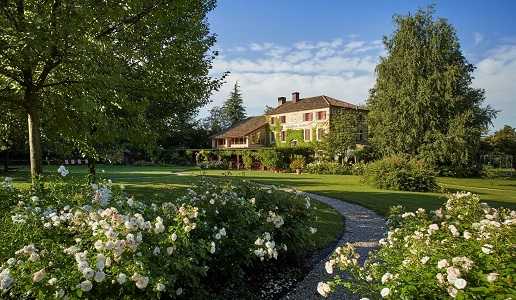 Inside Tenuta Villa Sandi, Locanda Sandi overlooks a park surrounded by vineyards and offers the aromas and flavors of the typical Treviso cuisine.
We are in Valdobbiadene. Here, in a natural amphitheatre, viticulture is an ancient art of at least three centuries that has drawn the landscape, embroidering a "green sea" of vineyards that run on hills that alternate steep slopes with softer slopes.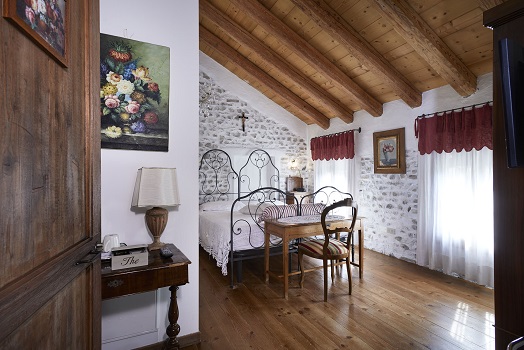 This is the enchanting setting in which Locanda Sandi is located. It was created to complete the program for the enhancement of the territory in which Villa Sandi has always been involved. The seventeenth-century villa of the Palladian school, seat of the winery in Crocetta del Montello, welcomes visitors for guided tours to discover the world of wine and Locanda Sandi offers the opportunity to continue the journey to discover the territory also through the traditional cuisine.
The place offers a magical feeling: you will be enchanted by a place where the time had stood still. From the recovery of a farmhouse, respecting the original structure and character, Locanda Sandi welcomes guests in 6 rooms, with different décor and colours, in the style of the early twentieth century Venetian countryside. An environment of refined simplicity, warm and welcoming.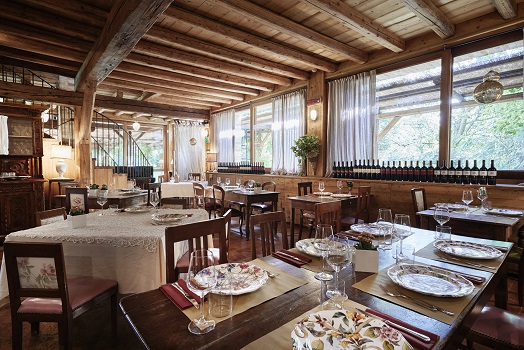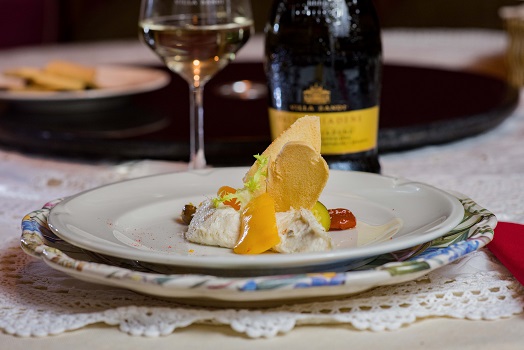 The cuisine blends the local tradition with some reinterpretation and forays into the cuisines of other territories. The great classics of the inn are the pasta courses with spontaneous seasonal herbs, mushroom and pumpkin risotto, grilled meats, and an original "tiramisu". The inn's most particular recipe is snails, a surprising pan with 20 different ingredients and aromas: our Chef's best kept secret.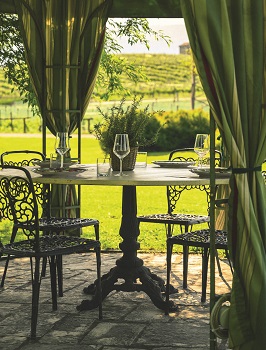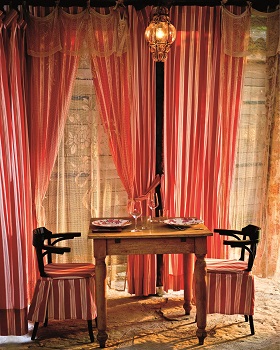 The dishes are also served on a charming wooden mezzanine dominated by the imposing tiled fireplace and on the veranda that opens onto the internal garden and the herb garden. All dishes are paired with the wines of Villa Sandi, which include a selection of reds aged in barrique, from the red Corpore with a strong personality to the indigenous Raboso, to the white Manzoni. The refined bubbles of the Opere Trevigiane Classic Method sparkling wine, alongside the fresh and fruity ones of Valdobbiadene Prosecco Superiore DOCG and Asolo DOCG.
Lovers of art, history, terroirs, wine and food culture, can find everything in Villa Sandi with its centuries-old underground cellars.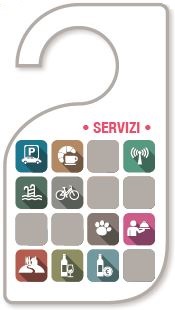 Rooms: 6
Cost: €€ (up to € 120)
Opening: throughout the year
Spoken Languages: English and German
Credit Cards Accepted: Mastercard, Maestro, CartaSì, Contactless
Services: parking, breakfast, restaurant, wi-fi, bicycles available (on request), pets allowed, tastings, guided visits to the winery, wine direct sale.

Related Products