Alberto Longo's Masseria Celentano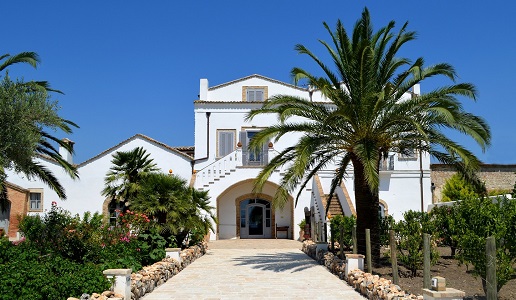 Today we are launching a new column dedicated to enotourism, to the places where "eat and sleep in the vineyards", in the hope that the situation related to the pandemic is normalizing and that we can resume traveling.
Masseria Celentano is an old farmhouse in Puglia with a swimming pool that has been completely restored recently to be a high-level resort, which wants to preserve the ability to enjoy the simple and refined pleasures of rural life.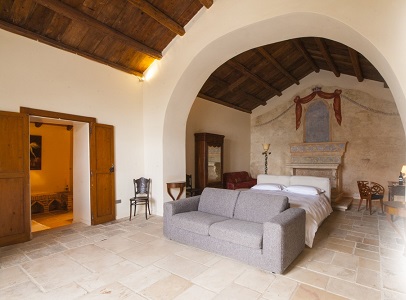 Located in the heart of the Tavoliere delle Puglie, it maintains prestine its charm and the signs of a history of more than four centuries. The style of the farm is written on the ribbed vaults of the rooms, on the wooden beams of the attics, in the large brick fireplace that dominates the restaurant. Each stone has been carefully restored and what was lost over time has been replaced with the same materials used in the 1600s. Many of the antique furniture, carefully selected, and the use of the famous Grottaglie ceramics in all rooms make your stay warm and welcoming.
The Masseria Celentano restaurant consists of two large rooms, furnished in an elegant and traditional style, especially suitable for receiving both company events, such as business meetings and dinners, and family events, with an informal atmosphere but refined at the same time. The atmosphere is cozy and welcoming, the accurate renovation has preserved historic details such as the mangers in the old stable, now a large restaurant room. They are able to host their guests in a private wine cellar and a private room called "alcova" for breakfast or a discreet dinner.
The garden, the centuries-old olive trees and the vineyards characterize the outdoor surroundings. All around everything is enclosed with white dry stone walls typical of Apulian farms.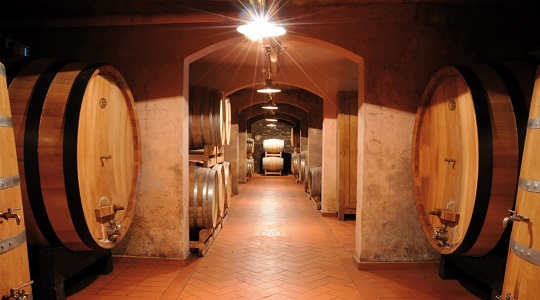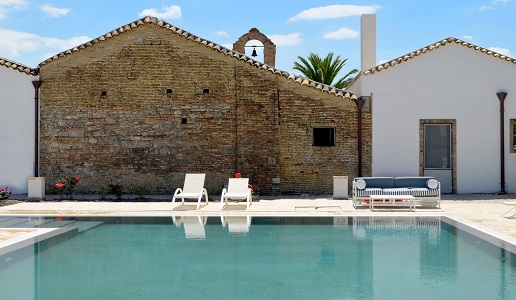 A holiday in this Masseria will also allow you to get to know the art of vine growing and wine producing at our Alberto Longo winery in Lucera.
Finally, you will be able to fully enjoy the wonders of the area by spending unforgettable days on the sailing boat, Seathink 4.7.7, equipped with all comforts. Sailing along the coasts of the Gargano, reaching places such as Vieste, Peschici Mattinata, Rhodes and the Tremiti Islands with their crystalline sea, white cliffs, and bays reachable only by sea will make your experience at the Masseria a memory that you will carry in your heart for a long time.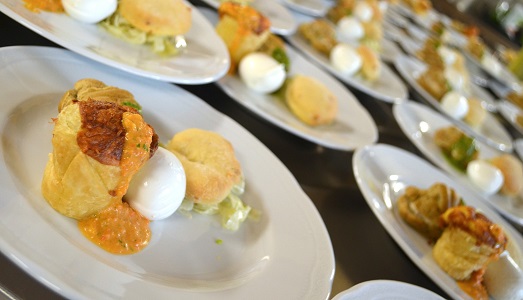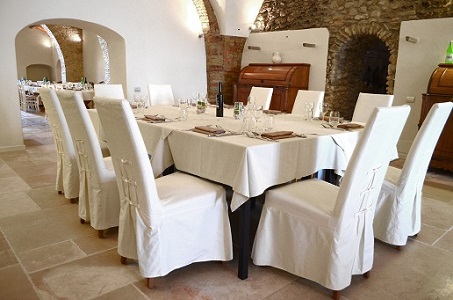 Let yourself be enchanted by art in Puglia: from rock churches to Romanesque cathedrals, from the castles of Frederick II to the treasures of the Baroque. Discover wild nature through the Umbra Forest, "the green lung" of the Gargano National Park and indulge in a quality food and wine tour in Puglia.
Camere: 8
Cost: €€€ (more then 120 euros)
Opening: all year
Languages spoken: English
Credit cards accepted: American Express, Mastercard, Maestro, CartaSì
Servicesi: parking, breakfast, restaurant, swimming pool, wifi, animals admitted, wine and extra virgin olive oil direct sale, cooking classes, tastings, guided visists to the winery
Masseria Celentano Agriturismo e Relais
S.P. 20 km 8,00
71016 San Severo (FG)
Tel. +39 333 6815383 – 340 3825932
info@masseriacelentano.com
www.masseriacelentano.com/masseria

Related Products