Wine Hotel Villa Donna Lisa by Leone de Castris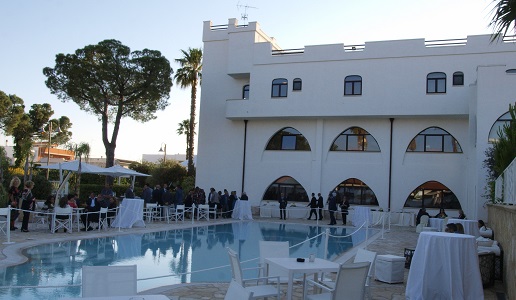 A wine-centric hotel right from the pairing of each room with one of the wines produced by the winery.
Wine Hotel Villa Donna Lisa was created to give continuity to the history of the Leone de Castris Winery and to let you taste the excellence of the territory by living it from within. Here, hospitality is enriched with new value and meaning, with experiential paths that develop from the combination of food and wine, territory, and history.
The Concept Wine Hotel has a large indoor video-monitored car park, a well-kept and lush garden within which there is a large pagoda and bottle shaped outdoor swimming pool: an ideal place for moments of pure relax.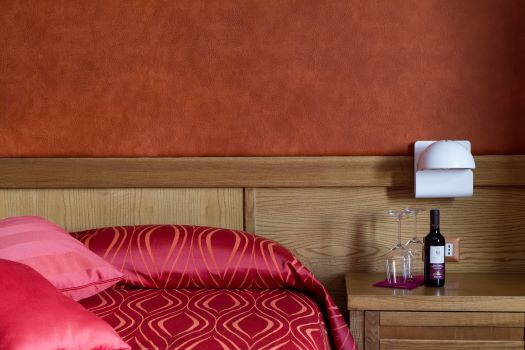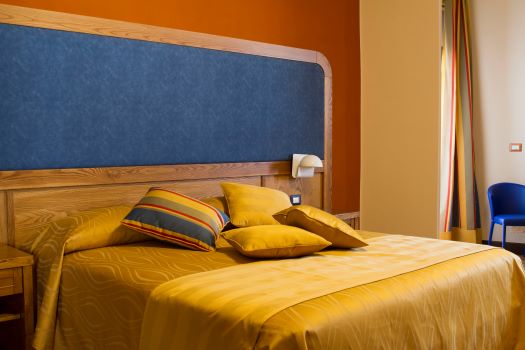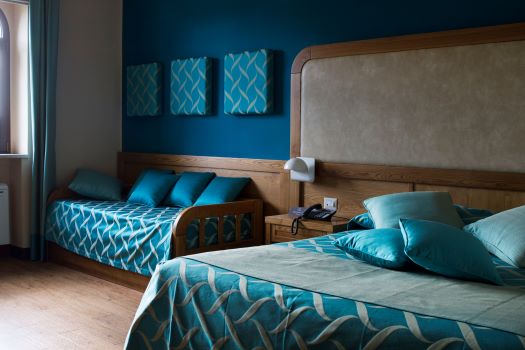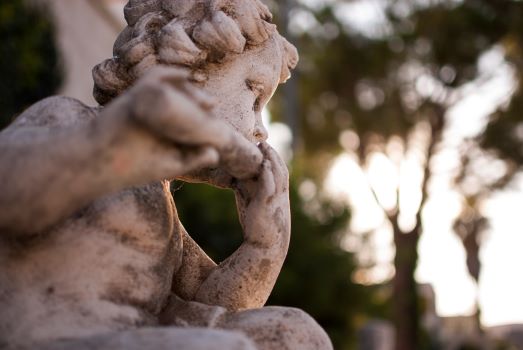 All the rooms are large and comfortable, and each is linked to the history of the company's fine labels. Each room re-calls the colors and, in the design of the fabrics, the pairing with Leone de Castris wines, recreating an ideal "path of perceptions and sensations".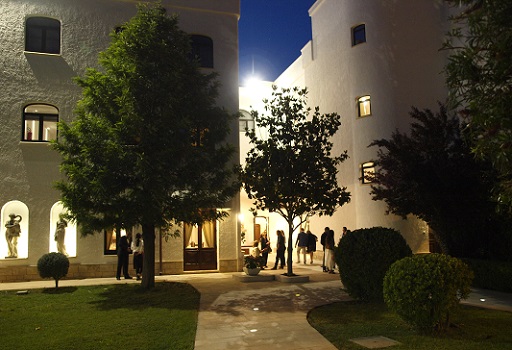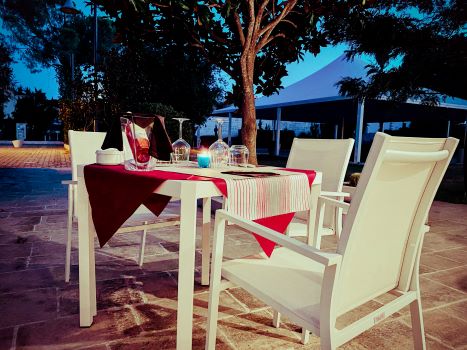 Among the many activities do not miss the chance to visit the family winery and the "Piero and Salvatore Leone de Castris" Museum, dedicated to the memory of two pioneers of Apulian viticulture.
Enthusiasts and connoisseurs, but also curious and attentive travelers, will find in this Wine Hotel not just a place to stay but stories to be experienced through the senses: flavors, aromas and visual suggestions that only the Salento area can offer; all involved in authentic tales with vivid colors.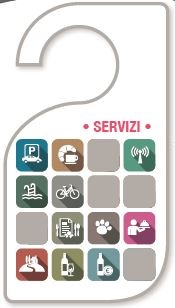 Rooms: 24
Cost: €€€ (over € 120)
Opening: from April to October
Spoken Languages: English
Credit Cards Accepted: American Express, Mastercard, Maestro, Contactless
Services: parking, breakfast, restaurant, wi-fi, swimming-pool, bicycles available (on request), pets allowed, cooking lessons, tastings, guided visits to the winery, wine direct sale.

Related Products