The Antica Fattoria of Tenuta Cavalier Pepe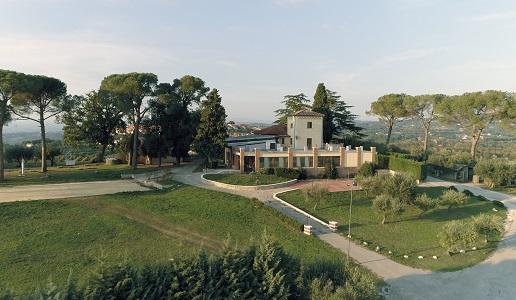 Located on the hills of the Taurasi Docg area, Milena Pepe's bed & breakfast, together with La Veduta restaurant, offers the possibility of an unforgettable stay.
Tenuta Cavalier Pepe is in Irpinia, the heart of the three DOCG Taurasi, Fiano di Avellino and Greco di Tufo. It rises on the gentle slopes of the hills of Taurasi, in the municipality of Sant'Angelo all'Esca, on the hills of Calore's valley at 500 meters of height.
Lush vineyards and centuries-old olive groves, owned by the estate, offer a unique spectacle. Open every day, the estate is a popular destination for those who want to spend an unforgettable stay in Irpinia, in complete serenity and relaxation.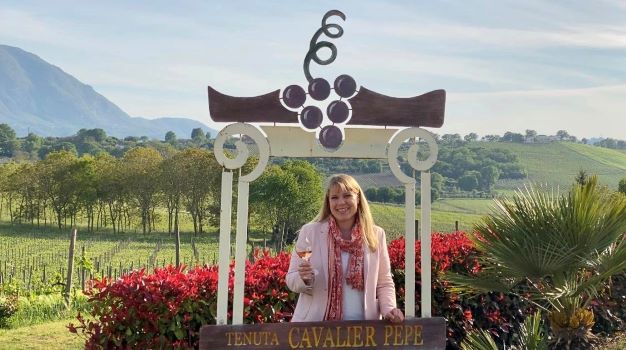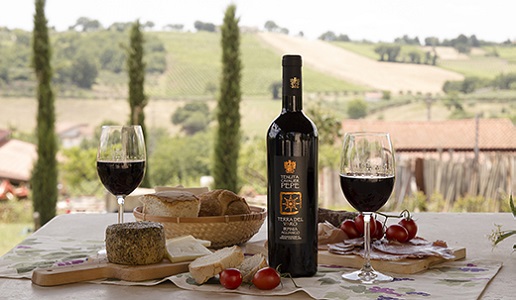 Milena Pepe offers guests a unique experience: walks in the vineyard, visits to the cellar, wine tastings, catering based on typical Irpinia products, and overnight stay at the Antica Fattoria, the guest residence surrounded by greenery and located a few steps from the cellar.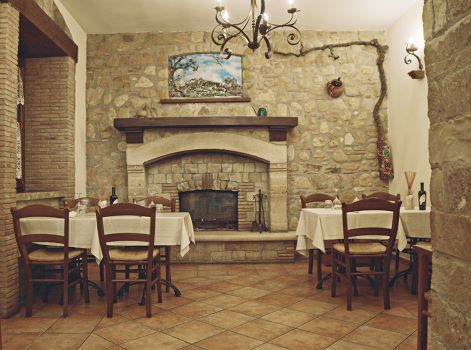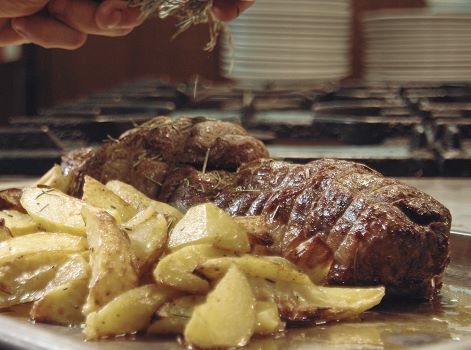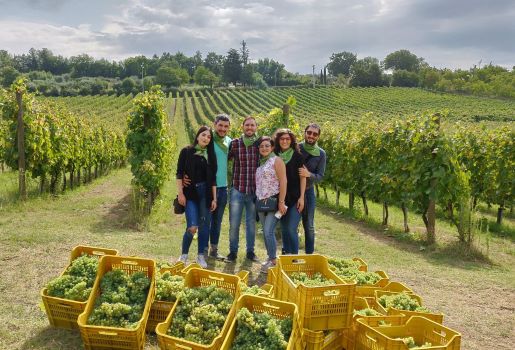 Antica Fattoria, a recently restored country house, is composed of two independent apartments, bright and panoramic, provided with every comfort. The restaurant La Veduta, immersed in a suggestive and enchanting atmosphere, is an old farmhouse located on the top of a hill and restored respecting its old identity.
The team dedicated to hospitality offers guests the opportunity to explore the flavors of a unique terroir, to understand the various stages of the life of a vineyard and by extension, of Italy. You will be immersed in knowing the organoleptic characteristics of and tasting the company's Taurasi Opera Mia, and other wines In the Estate.
There is also space for the little ones – they provide a sensory children's laboratory dedicated to blind tastings of jams.
Related Products