Mastrojanni Relais in Montalcino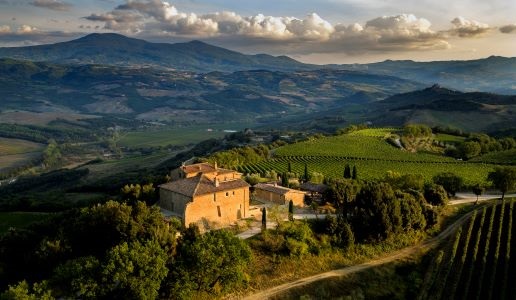 In the area of Castelnuovo dell'Abate, southeast of Montalcino, Wine Relais Mastrojanni overlooks the gentle hills of the valley dominated by Mount Amiata.
Wine Relais Mastrojanni is located in a small medieval village surrounded by vineyards and it is located in the highest and most panoramic point of the estate where Poderi Loreto and San Pio are located. It is a luxury relais of 6 double bedrooms, 5 suites and a marvelous panoramic swimming pool overlooking the Mount Amiata and Val d'Orcia valleys, marked by the passage of the Orcia river and enriched by precious meteorological influences linked to the presence of Mount Amiata, an extinct volcano 40 thousand years ago.
Relais Mastrojanni offers options ranging from the Deluxe and Premier rooms to Junior Suites and Suites. All of these are designed with careful attention to detail, from the furnishings in natural colors to modern style. Each has unique floor plans and exposures, and all enjoy splendid views of the Val d'Orcia and the estate vineyards.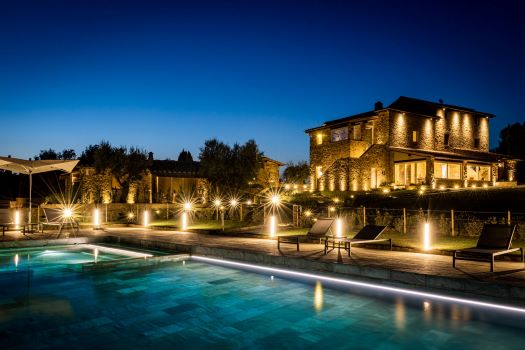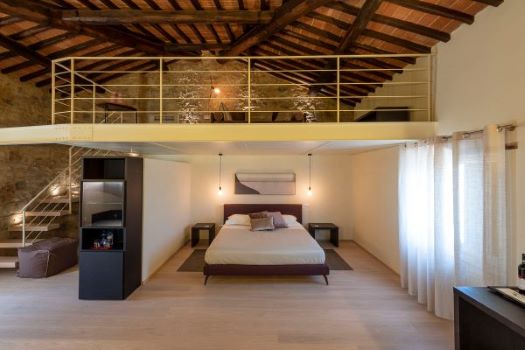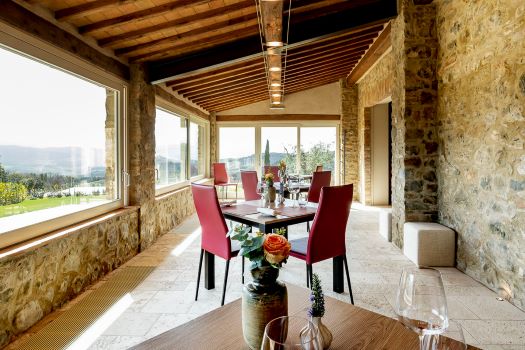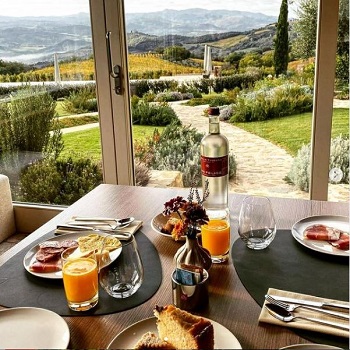 The forty-year historical production of Brunello di Montalcino, and the over 39 hectares of vineyards, have therefore been enhanced by a space for weekends, holidays, and private wine tours, for those looking for the ideal combination of exciting views, full relaxation, and excellent tastings. The guests have also the opportunity to indulge in the new restaurant inside the historic village and the cuisine of two very young chefs: Raniero Di Benedetto e Sara Kulesco.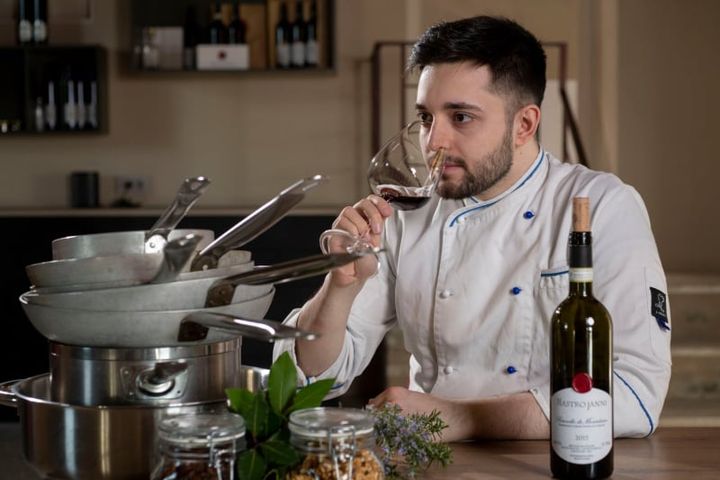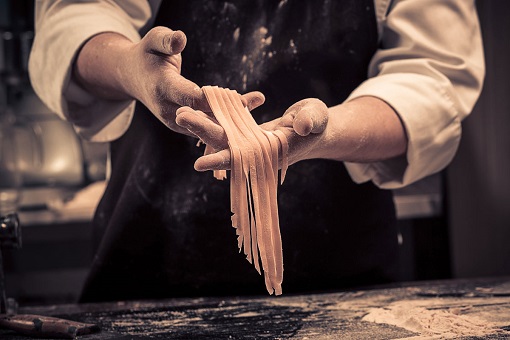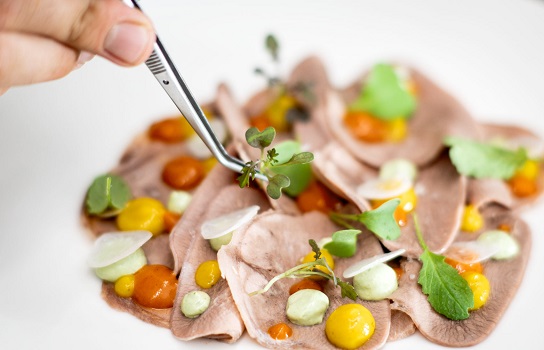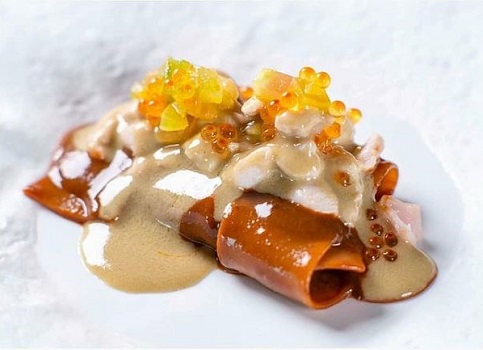 The enchanting Tuscan landscape is the breath-taking scenery that contributes to making the experience of the restaurant "Il Campaccio" in Mastrojanni unique: 100 square meters of internal surface and terraces, where it is possible to accommodate up to 30 people. The restaurant is located on the ground floor of the relais and overlooks the gentle hills of the valley dominated by Monte Amiata, an almost timeless scenario where the sense of sight meets that of taste, in a harmony that speaks deliberately of authenticity, territory and tradition. At the table, the multifaceted skill of Chef Antonelli, an authentic artist of flavor born in 1988, ensures the culinary experience.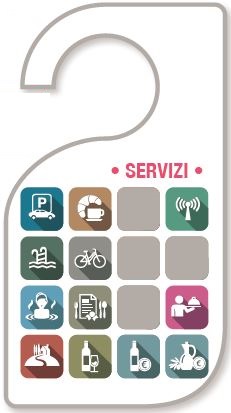 Rooms: 11
Cost: €€€ (over € 120)
Opening: throughout the year (close from half January to half February)
Spoken Languages: English, French, Spanish
Credit Cards Accepted: American Express, Mastercard, Maestro, CartaSì, Contactless
Services: parking, breakfast, restaurant, wi-fi, swimming-pool, bicycles available (on request), SPA – wellness center, cooking lessons, tastings, guided visits to the winery, wine direct sale, extra virgin olive oil direct sale.

Related Products