Marotti Campi's Vigna Sant'Amico Country House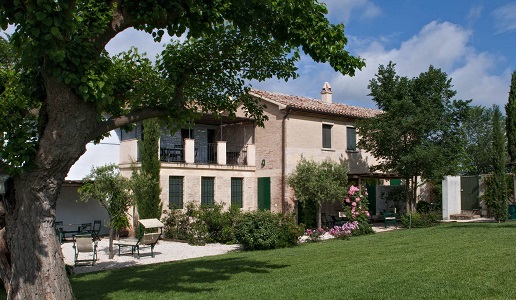 A farmhouse with a rustic yet elegant character, a tower with a breathtaking view. The possibilities of staying among the vineyards of Marotti Campi and enjoying a vacation in the Conero are captivating.
Vigna Sant Amico Country House results from an old farmhouse in the beautiful hills of Marche, framed by the mountains and the sea nestled in the vineyards of Marotti Campi that overlook the fortified village of Morro D'Alba.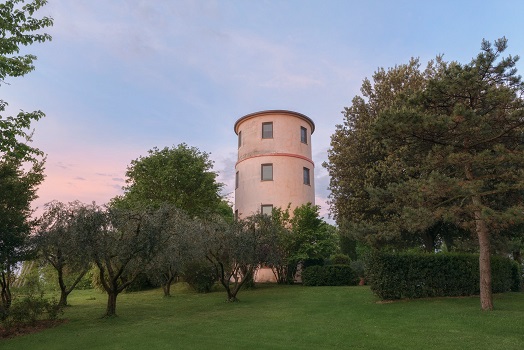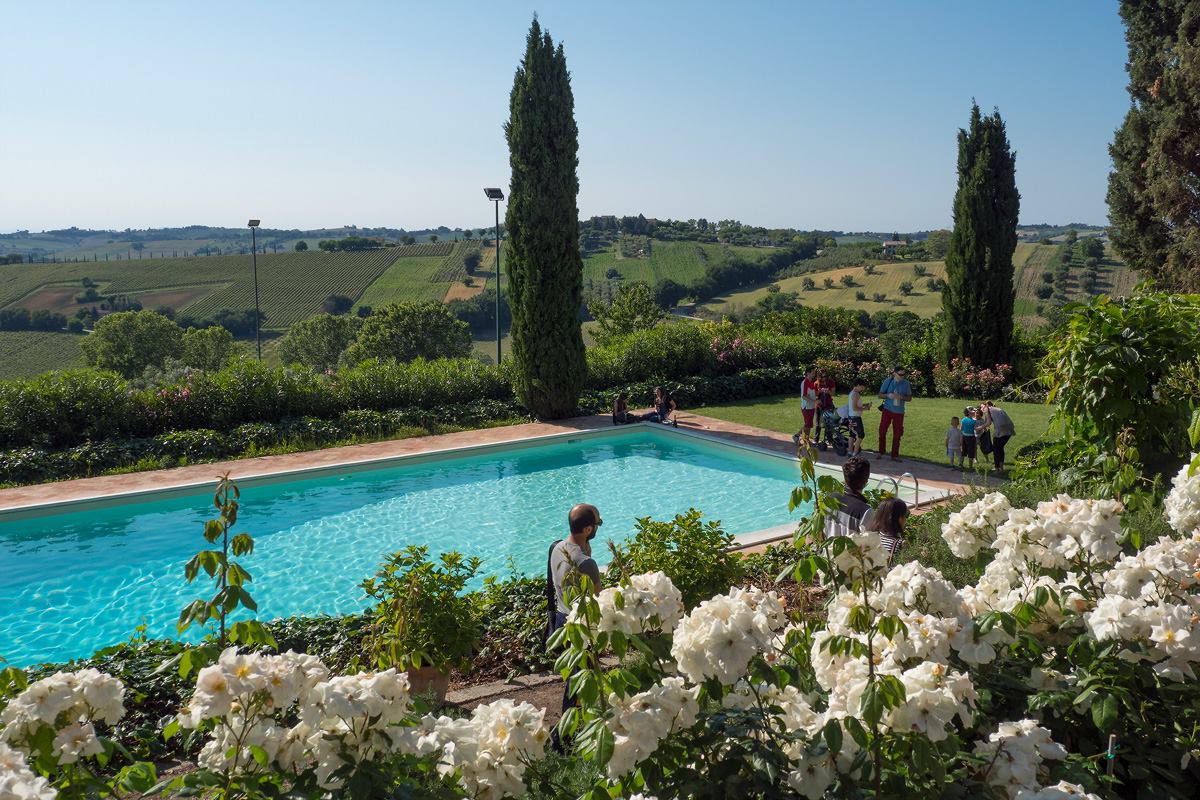 Love for this land has led the well-known winery to offer visitors the opportunity to fully enjoy this still intact countryside. The Country House has been renovated in 2006 , trying to maintain its rustic but charming character of its rooms, its beamed ceilings, its old furniture of Marche and its bright colors. Each of the 9 apartments (with one or two bedrooms, a comfortable living room and equipped kitchen space) can enjoy a pergola or a private gazebo where you can spend pleasant hours among vineyards and colorful fields. They are all unique in their spaces and colors but all maintain the rustic elegance of the tradition. WIFI connection, TV is available. In a common area, there is BBQ space and laundry. There is a lovely pool to sunbathe and cool off on summer days. A tennis court is available in the owner's Villa.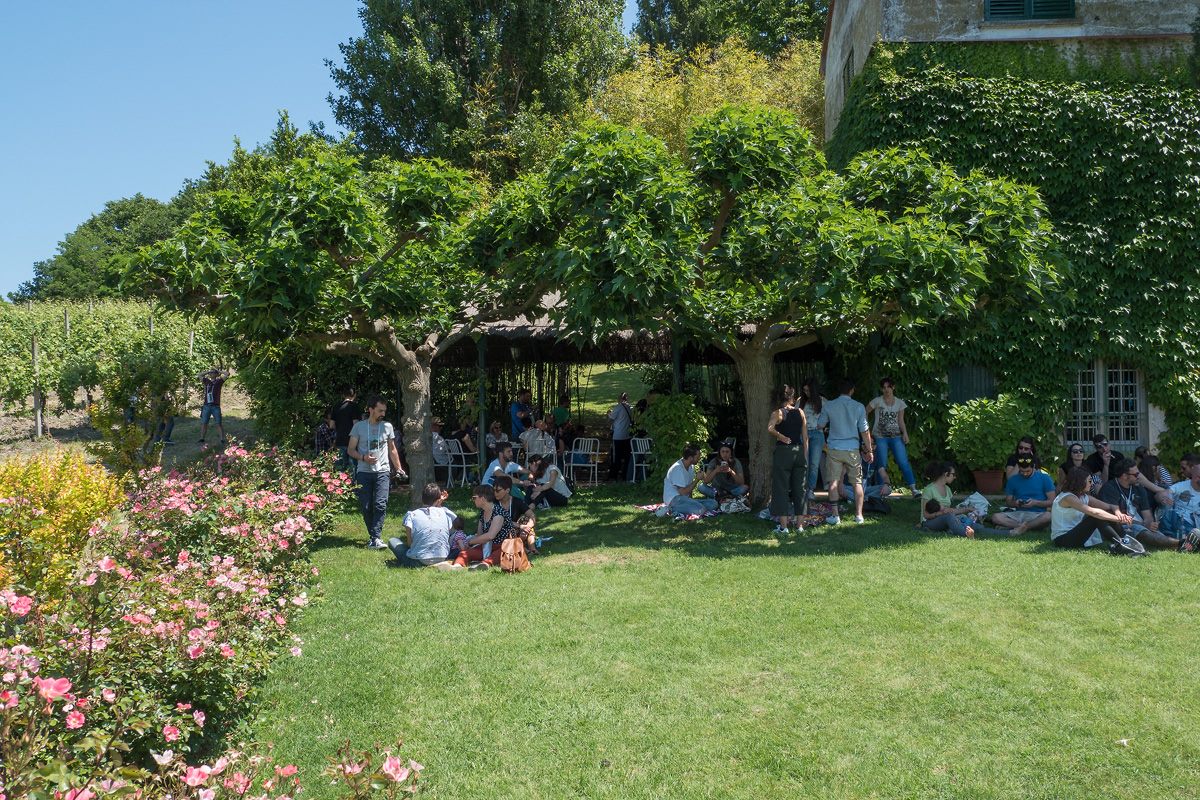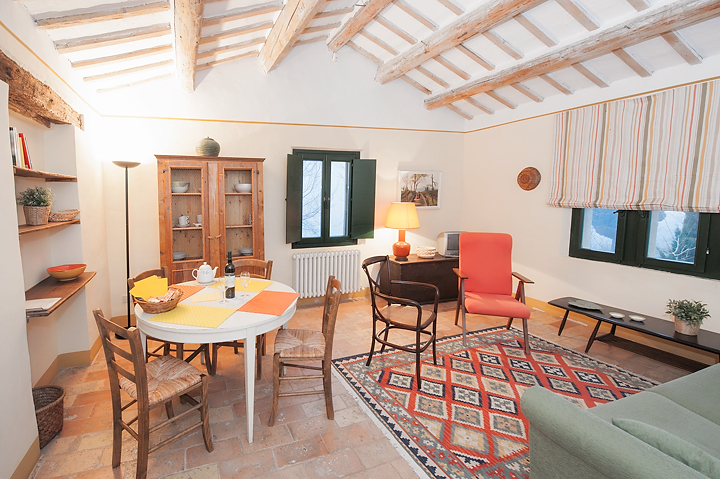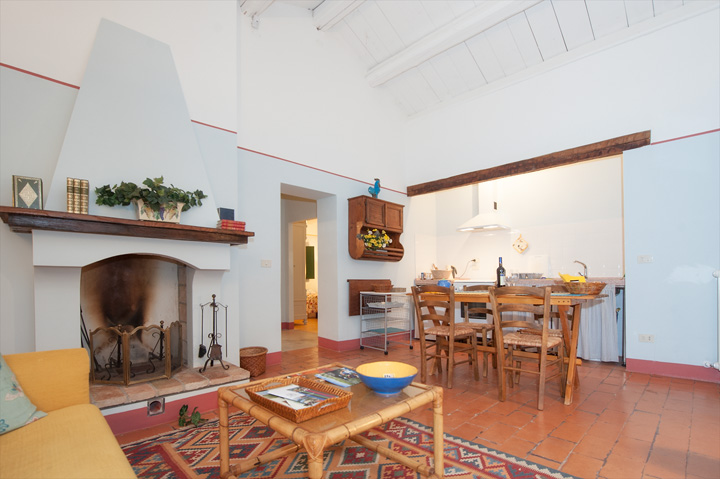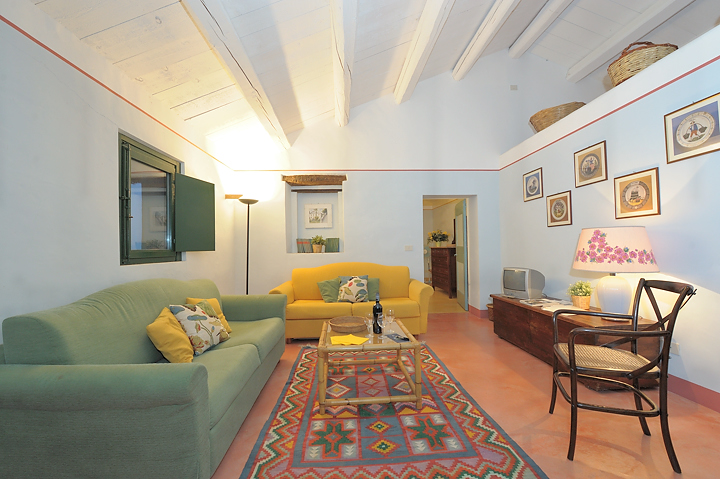 In addition to the apartments in the farmhouse, Marotti Campi also offers the possibility to stay in La Torre, once an ancient reservoir that supplied water to the surrounding area, now a unique original and comfortable home. Located inside the manor house, this structure offers guests the opportunity to enjoy a breathtaking view that sweeps from the hills to the sea, in the beautiful setting of the Conero.
The Tower is divided into 4 floors connected in addition to the spiral staircase with an elevator: on the ground floor the large kitchen, bright and well equipped with all appliances; going up, on the second floor, the first bedroom with double bed and served by a bathroom; going up again, on the second floor, there is the second bedroom with three single beds, also served by a bathroom, finally, on the third floor, a large living room, with satellite TV, where you can admire from above a splendid 360-degree view of the surrounding area. Also here, outside, guests will find a comfortable pergola with tables and Barbecue, where they can relax during their stay.
Morro d'Alba, only 5 kilometers away, boasts a strategic location, unspoiled by tourist flows at the same time there are stores for every need. Probably the most original way of being a tourist in Marche is to recognize, scattered throughout the territory, all the most interesting attractions between art and history, sea and mountains, shopping and food and wine specialties.

Related Products