Argiano Dimore in Montalcino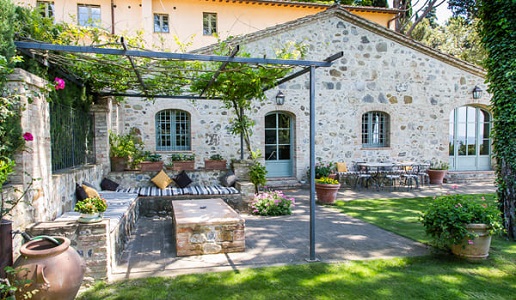 The complex of the farmhouses of the Argiano Villa Bell'Aria constitutes an agritourism whose elegance is enhanced by the poor materials used, at the base of the recovery project.
Argiano Dimore is part of the original complex of farmhouses of the 16th century villa of Argiano, whose construction took place between 1580 and 1596. The property had just passed from the Tolomei family to the noble Pecci family from Siena who decided to build it on top of the hill, leaving the original nucleus of the castle to enjoy a more airy position.
The residences enjoy panoramic views, private gardens and a swimming pool and are an ideal place to relax and enjoy the Tuscan nature, away from the city chaos and immersed in a timeless beauty.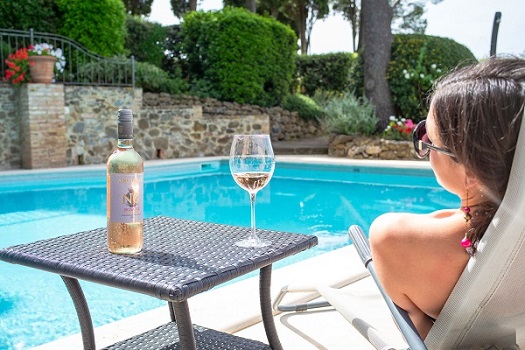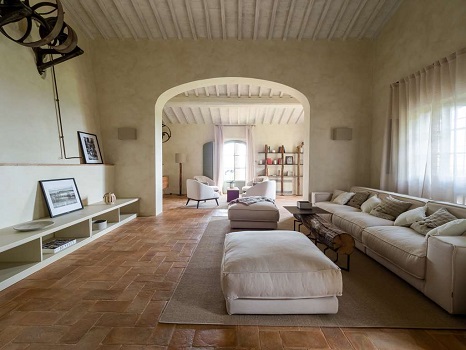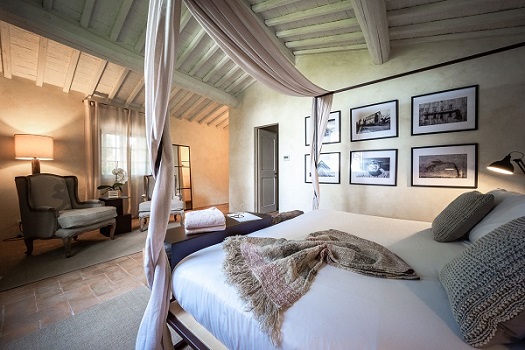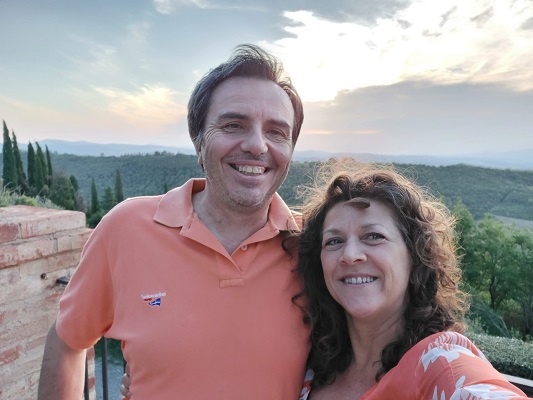 During the restoration of the Villa Bell'Aria, arose the idea of reusing the wooden beams of the roof to create the new furniture and interiors of the farmhouse.
Returning and rediscovering the origins of Argiano was the driving force behind the renovation project of the farmhouse, so even the names of the three apartments go back to the original names found in the Leopoldine land registry: Orto, Casale and Ovolaio.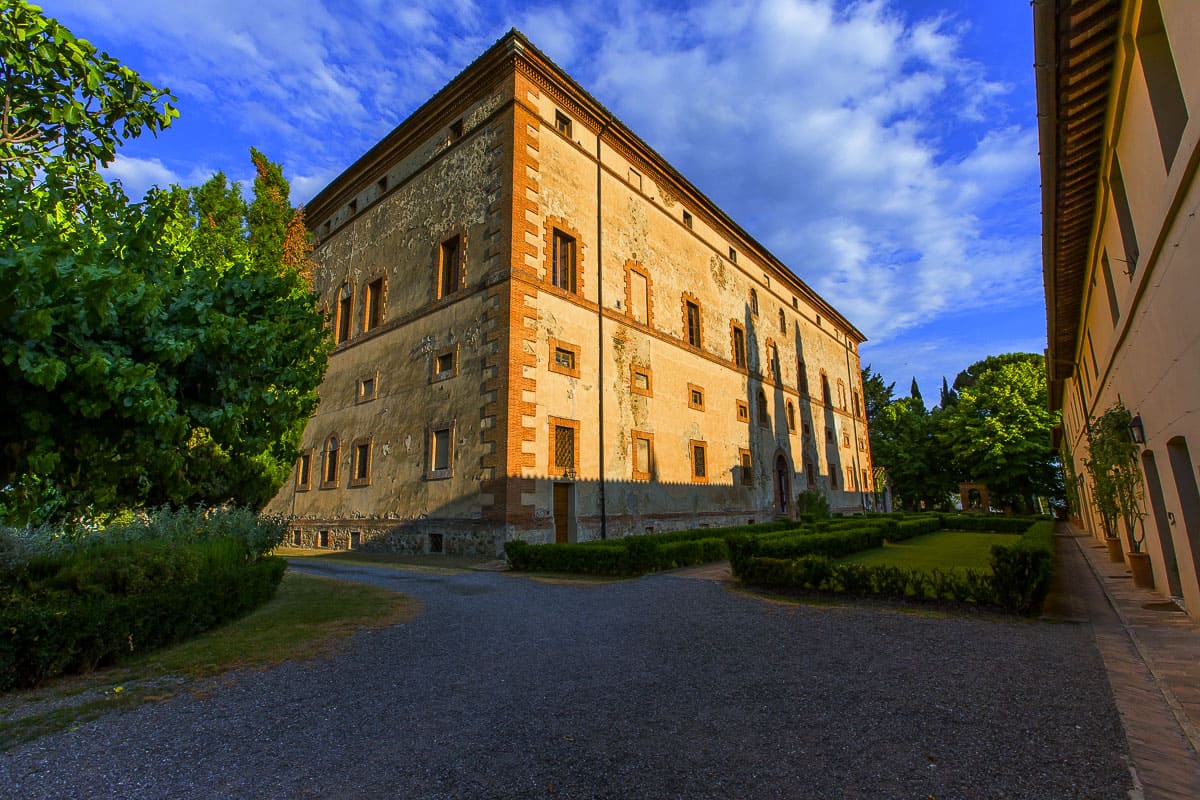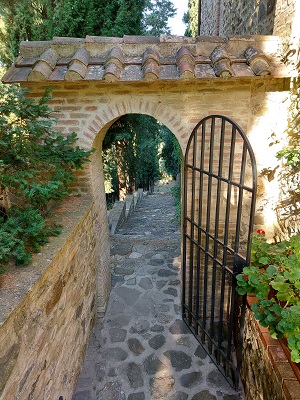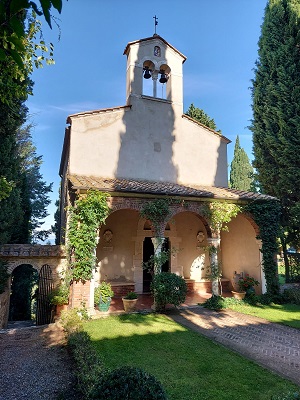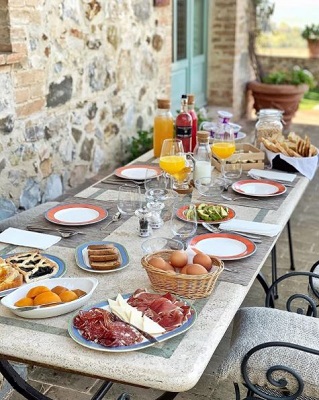 The key concept of the design of Argiano Dimore is to recover, to rediscover, to convert into a luxury object what at that time was the waste material of the roof, what would have been thrown away. The poor material, now old and lifeless becomes the basis of the recovery project, an element of elegance and luxury, a bridge of communication and a carrier of history in time.
Predominant use of the natural material, poor, such as raw linen, brick and wood as a gluing element of Villa and Agriturismo. Beams and joists acquire a new life, becoming bedside tables, floor lamps, table lights, benches, smoke tables and bookcases
At this rural identity of which the agritourism is dressed and from which it derives, is combined a modern, essential, geometric line created on Cor-ten slabs that marry with the natural and irregular materiality of the wooden beams, thus enhancing their properties. The union with the clean and modern lines of corten serves to define in the contemporary world an object of recovery as an element of modern design.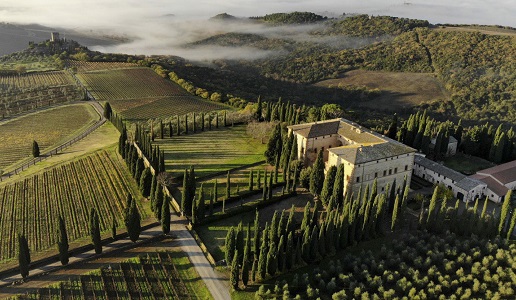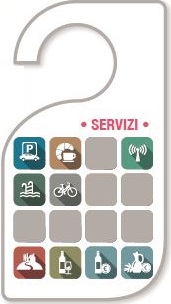 Rooms: 11
Cost: €€€ (over 120 euros)
Opening: from July 1st* 2020
Sponken Languages: English
Credit Cards Accepted: American Express, Mastercard, Maestro, CartaSì, Contactless
Services: parking, breakfast, rooms for smokers, wi-fi, swimming-pool, Bicycles available (on request), tastings, guided visits to the winery, wine and extra virgin olive oil direct sale.
Related Products