Brash Higgins: a tale, a journey, a wine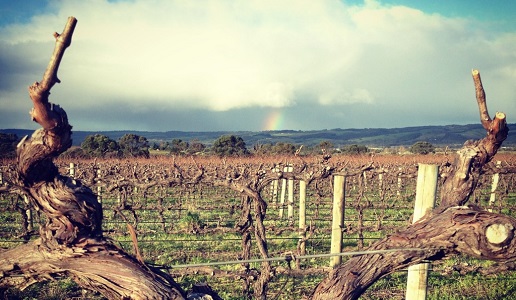 The volcanic life of Brad Hickey took him to South Australia, in the McLaren Vale, where he produces an excellent Zibibbo.
Writing about how Brad Hickey ended up being a winemaker is not an easy task although a very fascinating story. Born and raised in Boston, Brad gained a degree in English Literature and Botany in 1989 before moving to Paris where he had the chance to learn and experience every shade of the French fine wine and food world whilst working in restaurants and vineyards.
He then came back to the US, making Oregon his home where he improved his knowledge of botany while designing landscapes, baking bread and brewing beer. This was a wonderful time for Brad and he then decided to move to New York where he started writing wine lists for restaurants in order to make ends meet. He had the amazing opportunity of working very closely to stellar chefs such as Daniel Boulud and David Bouley!
You would think his well-established career in NYC would have him grounded in the Big Apple? Wrong. Brad is the type of person that likes the challenges and his passion to explore the world brought him to South Australia in 2007 where he was invited by winemaker Chris Ringland to work the vintage.
It is in Australia where Brad gained his nickname "Brash Higgins". He stayed a bit after the harvest and that extra time was enough to make him fall in love with McLaren Vale and more importantly with a local vigneron named Nicole Thorpe. They now own the Omensetter Vineyard in south western McLaren Vale.
Their wines are true expression of terroir, made with a minimal intervention and respect for their land. The passion for travelling has endorsed his very attractive wine labels that take inspiration from airport codes.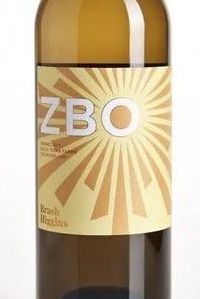 ZBO Zibibbo2019 Brash Higgins
93/100 - € 30
100% Zibibbo from Ricca Terra Farm in the Riverland. Grapes are destemmed into 200-litre beeswax-lined clay amphorae to ferment using only wild yeast. The wine was left in contact with the skins for 180 days, before being bottled unfined and unfiltered.
Golden yellow with orange hues, slightly hazy. Refined and complex nose of candied citrus, orange zest and apricot followed by dried apricot, sultanas and orange blossoms. The palate is gentle and aromatic, smooth and with a great freshness that leads to a long apricot and white almond finish.
Related Products