A gem of the Pyrenees area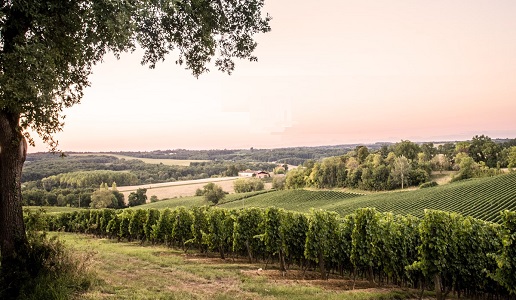 Côtes de Gascogne Fossiles n°6 by Domaine Haut Marin is an ideal white wine for summer, very fragrant and with an irresistible salinity. And with a ridiculously low price.
This article is available in Italian only.
All'interno di quella non-regione vinicola che è il Sud Ovest della Francia, l'area dei Pirenei è probabilmente la meno nota. Qui il vino maggiormente prodotto, in controtendenza col resto della zona, è il bianco, che si è fatto breccia in un territorio famoso per l'Armagnac, con cui la Côtes de Gascogne condivide il territorio di produzione.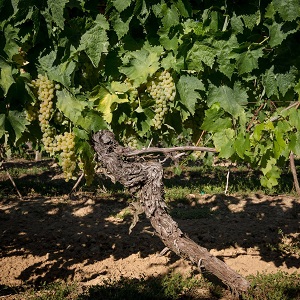 Il vitigno tipico della Guascogna è l'autoctono a polpa gialla colombard, vitigno neutro e generoso che dà freschezza ai vini e viene sempre utilizzato in blend con il sauvignon per dare bianchi particolarmente profumati e succosi.
Il Sud Ovest è anche un posto nel quale le tecniche enologiche più avanzate hanno preso piede, per rispondere al cambiamento climatico e soprattutto alla concorrenza dei vini del nuovo mondo.
Oggi vi parliamo proprio di un bianco prodotto dalle famiglie Jegerlehner e Prataviera al Domanie Haut Marin, un vino che alla cieca verrebbe probabilmente piazzato nel nuovo mondo, molto tecnico e squisito, con un rapporto qualità prezzo clamoroso, ideale per l'estate.
Côtes de Gascogne Fossiles n°6 2019 Domaine Haut Marin
90/100 - € 6
Da uve colombard 60%, sauvignon blanc 20%, gros manseng 20%. Vinificazione in iper-riduzione con criomacerazione prefermentativa prolungata e pressatura sotto azoto. Affinamento in acciaio.
Verdolino scarico luminoso, il naso è talmente definito da essere addirittura ricamato, con un fantastico profumo di melone verde e citronella. Al palato è svelto, leggero, tremendamente fruttato, con una nota praticamente masticabile di arancio, un vino innervato da una salinità irresistibile che lo rende particolarmente succoso.
Un vino tecnico ma privo di esasperazioni, che piacerà anche ai grandi esperti: immaginate una sorta di Sauvignon leggero con la beva di un Riesling Trocken. Non lasciatelo invecchiare. Rapporto qualità prezzo come poche volte ci è capitato di incontrare.
Related Products