La Calavera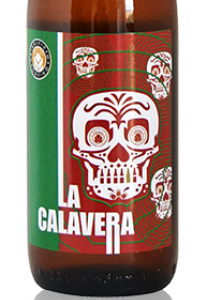 | | |
| --- | --- |
| Author | Mauro Ricci |
| Date of publication | 06/15/18 |
| Country | Lazio |
| Nation | Italia |
| Price | 4.5 € |
The memory of a trip to Mexico inspired this beer to beat the heat with a meeting between witchcraft and street symbolism inspiring the label.
A golden, transparent and lucent color with a fine, white head creating a pleasing esthetic. The aroma has light scents of malt and herbaceous sensations. The beer a light body in balance with the alcohol content and a dry mouthfeel with a nice contrast between the hops initially prevailing over the malt. The select Mexican yeast works well in making this dry with a parched sensation that immediately entices another sip.
A pleasing summer beer that leaves the eye, nose and mouth fully satisfied.
4.50 euros for a 33cl bottle.