This Unknown Thing Called 'Terroir'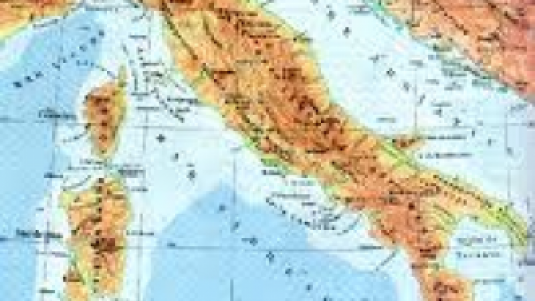 During a tasting at the last Vinitaly organized by the Friuli Venezia Giulia Ersa I spoke about the region's coastal and the DOC areas of Latisana and Annia and stated a couple things that I thought were obvious. The first was that this coastal area was the absolute northernmost in the Mediterranean basin. It sits at almost 46° latitude, to be exact 45° 40', and no Italian maritime area is more north than that. The second was that this put this area even more north than famous wine-growing regions like Bordeaux the Rhone Valley and Langhe.
This would be nothing new to anyone who knows their geography but it took many present, including some producers, by surprise. For sure geography is not one of those subjects that my fellow countrymen excel in or have any particular interest in, but when climatic considerations influence the final result in a wine then things change.
And they also need to change because too many people rattle on a lot about 'territorial nature', better known by the French term 'terroir', without really knowing what they are talking about.
Being in the north and by the sea, as is the case with Latisana, Annia and Aquileis, means having a lot of sunlight during the ripening period of grapes, because the sunset much later, but it also means having less of a temperature difference between night and day, which has a certain effect the development of malic acid and the subsequent diminished scents and more brackish flavor in white wines. This is why the best results in areas like these are obtained by using more aromatic or semi-aromatic grapes like Gewurztraminer, Sauvignon and Malvasia Istrina, which have terpenes that can make up for any lack of primary esters.
But this is just a small example. A lack of knowledge about climatic factors related to geographic positions is widespread in Italy and this result is having prejudices and false conceptions about many aspects of wine-making. Few people know that Offida in the province of Ascoli Piceno, and Montalcino are on the same latitude or that Castel del Monte in Puglia is more north than Naples. The fact that Italy's eastern Adriatic coast, is on an average colder than the western Tyrrhenian one, because being that side of the Apennines it is exposed to the cold northeast winds, was driven home last winter to the residents of the Romagna and Marche region who had to dig out from under two meters of snow.
So should we go back and study our middle school geography texts to better understand wine? For me it certainly wouldn't hurt. For sure producers and wine-lovers this would get a better understanding of scientific meaning of the term 'terroir' and that would be a good thing.