The Professor Doesn't Like Numbers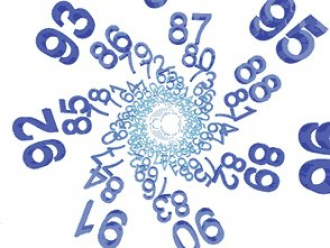 A couple of weeks ago during the program 'Il Gastronauta', that Davide Paolini hosts on Il Sole 24 Ore's station the considerable size of us both being on the air turned out to be a boon. But in all seriousness, for me the whole argument was ridiculous because it was groundless.
No one with an iota of common sense can believe that a rating given to any object is anything more than a a practical yardstick to make things more understandable. The same goes for the grades one gets at school, including those that Scienza gives his university students. And the same goes for the points that sports dailies give players after a match and the ratings that journalists give movies, restaurants and cars in the press as well as on the Web the world over. This is obviously also the case when dealing with wine whether points are awarded on a scale of one to a 100, the American way, or one out of 20, the French way, or in symbols of glasses, grape bunches and so on. And our friends at Slow Food are a little childish when they try to skirt the issue by saying that the 'snails' they award a restaurant or wine are not a numeric rating. Even one is a number and if there are wines or restaurants that get a snail it only means that they are to be preferred to others because those who awarded it believe they meet the criteria of 'good, clear and correct'.
So why doesn't Scienza like point ratings? All I could figure out was that he doesn't think they adequately correspond to a not-better identified 'tradition,' be it Italian or French. In other words it is an Anglo-Saxon approach that has nothing to do with us and thus not our cup of tea. So what about the 1855 Grand Cru classification of Bordeaux, then? Was that not a ranking by merit of Haut-Medoc wines wanted by Napoleon III, who I don't think was Anglo-Saxon? If one really wants to criticize the use of ratings then they better find a better argument than that. If, on the other hand, we try to measure quality, this risks getting caught in a quagmire of contradictions if we want to believe the rating has any objective value. But this is true of any rating system and not only the ones used for wine. If he wants to be coherent with his beliefs, then Professor Scienza should refuse to hand out grades to his students or mark their papers. It would be much simpler if we all accept that ratings are an empirical evaluation for communication purposes and serve to help get a quick idea. No one should believe that they are scientific or objective. They are just a useful tool and nothing else.
That said and done, my esteem for Professor Scienza remains unchanged, he is an old friend with whom I also like to argue, an extraordinary scholar of wines and vines, a first class historian, a Jacques Le Goff of our sector.