The educated palate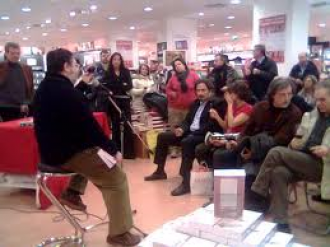 My friends at the Associazione Italiana Sommelier (I am myself an honorary Sommelier) have - for decades now - had the merit of doing, thanks to the association's reliable and proven system, an excellent job of popularizing wine and of educating the palate of thousands and thousands of people each year. In the 40 years or so of its existence, two and a half million people in Italy have taken part in at least one course organised by AIS, and at present there are almost 50,000 active members.
As can readily be seen, these are significant figures, which means that a fair number of Italians know how to say something sensible about a wine, in the same way as they can trap a football on the soccer field or can cook a plate of spaghetti. It is very important to know the basics when you tackle a subject. But this premise isn't always accepted as a matter of principle by those who maintain that one's personal taste is the only discriminating factor for defining the quality of a wine. Theirs is an apparently very democratic position, but it actually conceals a populist and demagogic attitude. Winston Churchill perhaps exaggerated when he said that, unfortunately, in a democracy the vote of an idiot has the same value as that of a genius, but the educational system's efforts to make idiots a little less idiotic, whilst at the same time rewarding and encouraging the brilliance of the truly gifted, is without doubt a praiseworthy thing. But this has to be the result of knowledge and discipline, as people used to say, even in a sector that is perhaps "minor" like that of wine.
Basing one's opinions on knowledge, then, is a good rule to have. All too often I run across people who fire off judgements at random based on a scarcely educated palate and imprecise knowledge. In this way I have heard a Brunello di Montalcino Riserva '90 from Biondi Santi described as "not very typical", or Chionetti's Dolcetto di Dogliani being pooh-poohed in favour of a Dolcetto-Lagrein blend from Heartland, an Australian winery from near Adelaide. Those making these judgements, though, pay no heed to the underlying reasons for diverse territorial expressions, or to the value and richness which such differences entail.
But that's the way the world turns, generally speaking, and Italian producers who travel around it tend to be aware of this fact. Those who write about wine, especially in Italy, are much less conscious about it.