CliffNotes for wine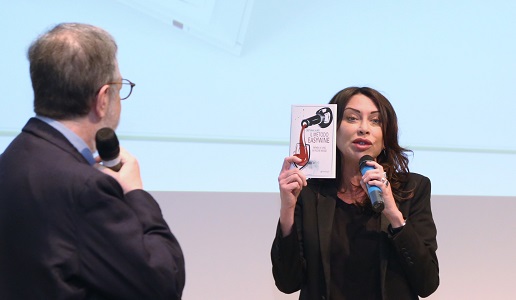 With simple yet appropriate terms, Cristiana Lauro has sought to explain wine with her book: The EasyWine Method.
A small but important book has come out written by my long-time friend Cristiana Lauro entitled The EasyWine Method. I made a small contribution to it by writing the forward and a couple of "institutional" chapters regarding appellations, varietals and suggested pairings but these were just "garnish" to the main course which was, on the other hand, the product of Cristiana's brilliance.
What makes this book important? Basically, the fact that it tackles the problem of teaching wine in a very serious yet playful and almost "pop" way. In recent years, there has been a growing gap between sector experts and the general public of consumers, who find themselves forced to deal with a pleasing topic that should be easy to approach but that has become increasingly technical and unapproachable. This due to terms that are difficult to understand, sometimes bordering on "wine speak", the result of over-assuming who the target is without taking into account that the purpose should be to be understood by those who seek to approach the world of wine in a simple way, expecting to be informed and not indoctrinated.
Perhaps the fact that Cristiana was one of these people over 20 years ago, a simple wine lover, is what inspired her to try and put things right. This by explaining wine with simple yet technically appropriate terms, an operation that was, at the same time, informative and fun. And all this in just over 100 words, a book you can easily read in one sitting during a relaxing afternoon.
For sure there will be those who will turn up their no, who will sit in their ivory towers and criticize at what they consider to be oversimplifications, even if done in an adequate and intelligent way. These "high priests" of wine will defend their caste which they feel should never be questioned. In a disdainful way they will brand her book as "CliffNotes for wine", totally forgetting how much millions of students owe to these concise and important study guides. All things considered, the best journalism in a specialized sector has as its mission to inform and thus be understood. In fact, in recent years there has been a great success for prime-time TV programs dealing with complex, scientific subjects but presented in a way understandable to all. And so the question arises, if physics, history or bio-chemistry can be explained in a way for all to comprehend, then why should wine remain subjected to a "speak" that discourages those who know little about wine?
Cristiana's book will not resolve this problem on its own but it is a start, a way to change course and seek to offer simple and understandable information to an uninformed yet curious public. And that's no small thing.