Missed blessing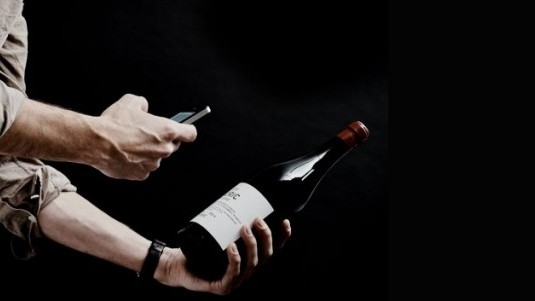 During a chat with some readers on our Facebook page, the subject of new social media apps on wine came up, like Vivino or Delectable Wines. Now, I have no desire to diminish the importance of similar tools and, in fact, I must cconfess I have them and even posted an opinion n Tripadvisor, for example. However, all too often general views are expressed that not only are not surprising but also do not seem too reliable. It's an old debate: which is better, expertise or 'general opinion'?
The 18th century English philosopher Thomas Reid was considered an exponent of the so-called "philosophy of common sense" which analyzed the behavior and habits of people. Sociology studies many of the same things. From these studies it would appear that the view of many people, according to many people, is more valid than that of a few experts in a particular sector. In the case of Tripadvisor, for example, if you look up the best restaurant in Rome you will not find La Pergola, Il Paggliaccio or even Checchino dal 1887 in Testaccio, the temple of traditional roman cuisine. In first place is I Pizzicaroli, a wonderful delicatessen/sandwich shop a stone's throw from Piazza Navona. They are very good at what they do, the sandwiches are terrific and they have excellent cold cuts. But to call this the best restaurant in Rome is more than a bit of a stretch.
Similar cases exist on Vivino. On it you can find thousands of reviews on average wines, some of which are even quite good, well-made and have a good quality/price ratio. The views are the result of tastings that do not take into account the area the wine is from nor the history of the producer, elements that define the 'territoriality' of a wine. While such views are without a doubt very 'democratic', they are also very superficial, off the cuff and a bit commonplace.
One could argue that I am just defending the 'old way' of viewing the world and the social media, where discussions take place without a subject and focus on a dynamic consensus which trumps all and so one should not question it at all.
I don't think so. I think that it is always important to offer an alternative point of view, even using the modern tools available in the social media. Systems should be integrated with what is left of the printed media co-existing with websites that, if possible, collaborate between each other to create applications, videos and a community of passionate wine lovers who are informed, rational and even critical.
We at DoctorWine, in our small, very small way are trying to do just this. I don't know if we will be able to pull it off and we will need the help of all you readers to better present our Facebook pages or presence on other social media. We need to create a small, alternative network offering information on wine, one that is authoritative and transparent. While this is no easy task, at least we are trying.