Meaning of life… sorry, of Guides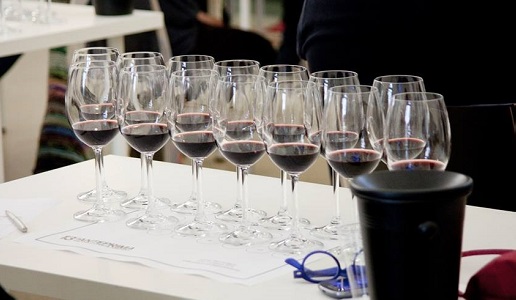 A "guide-head" is motivated by a desire to discover rather than to judge, to interpret as opposed to issuing verdicts, while the readers are motivated by a desire to be more informed and to expand their knowledge of a complex and diverse world like that of winemaking.
I confess, since it is quite evident, that the title of this article was inspired by the Monty Python film The Meaning of Life, which had nothing to do with wine. But the article does have to do with wine guides and in a big way. There are those who follow them with attention, those who criticize them on the grounds that guides have become out-of-date and surpassed by the Web, and those who leaf through them with a certain amount of skepticism. But the fact is that a lot of guides still come out and so there must be a reason for, or meaning behind, this and I believe it is because they represent a great, annual examination of quality Italian wines. This is, in my view, the most authentic justification for or meaning behind their role which is to inform, to be of use, more than to judge the wines that are taken into consideration and evaluated.
Guides are of use for those who do not have the time nor the inclination to continually taste wines, unless it is or has to do with their job or because they are wine lovers. Yet even in these causes a fair share of people read and consult guides, even if only to criticize or distance themselves from them. Having been among the initial leading figures in the wine guide phenomenon, I know that I have great responsibility for this, for better or worse. But I also know that it is no small task to taste, every year, thousands of samples, to coordinate a team of collaborators and to confer with hundreds of producers, better yet when meeting with them on-site. This is because compiling a guide does not just have to do with tasting wines and the evaluation must, nevertheless, also take into consideration and respect the often hard work of many people.
When I first started, back in 1987, there were two guides on the market: the one from Gambero Rosso with Agrigola, later Slow Food; and the other by Luigi Veronelli. Others later appeared like Bibenda, Espresso, Luca Maroni, Vini Buoni d'Italia, Go Wine, Prosit from ONAV and Vitae from AIS, then later the one from Slow Food when they broke away from the Gambero Rosso one. And then came our DoctorWine guide, which this year will see its eighth edition. I apologize if I left anyone out.
Hundreds of people work to produce these guides. I have known many of the tasters and wine critics who produce them for years and have tasted and worked with them many times and I have almost never found anyone to be superficial or sloppy, even when we had different, sometimes sharp, points of view. But these were qualified opinions, it should be noted, which has nothing to do with petty incompetence or presumption. What unites us all is a great passion for wine, a desire to discover rather than to judge, to interpret rather than to issue verdicts. And this should be underscored more than it is, especially for those who, not knowing what goes on behind the scenes, dismiss our work with some ironic quip.
Everyone has a right to their own opinion and to express it and I am the last person who would want to limit this, which would be, in any case, a waste of time. Nevertheless, when I see the effort that many of us make, including during the preview tastings, the focus and concentration with which we work, then I feel I have the right and duty to point this out. And if all this serves to capture the attention of even just one more person to Italian wine, to offer them additional information and make them fall in love with the world of wine, then yes, I think this is the true meaning of and justification for wine guides.